Going Further South: Destination Magione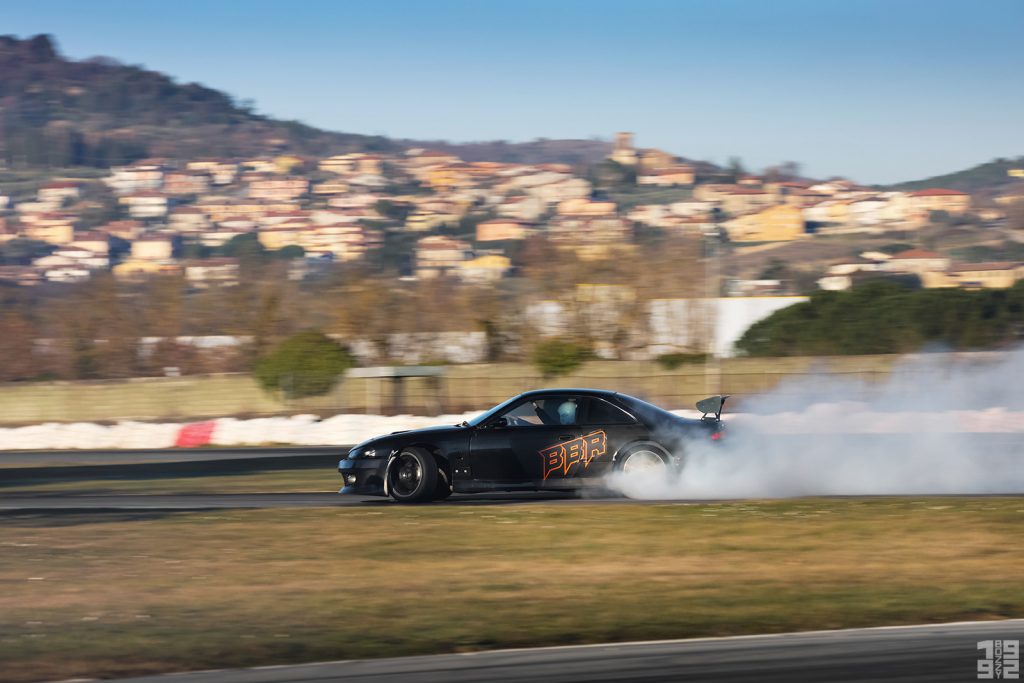 It's already been 13 years since I started wandering from one circuit to another looking for cars to film, events and tests but I admit that I got a bit stranded in the same locations, both for convenience and, maybe, out of laziness too. In particular I still have to tick off from my list some important Italian race tracks, located pretty far from where I live. One of this is (actually 'was') Magione.
Magione is a small town in Umbria, a region of central Italy, on the eastern shore of Lake Trasimeno and it's the home of the homonymous circuit also called 'Autodromo dell'Umbria'. In terms of distances it's about two hours drive South of Mugello Circuit, a place I go frequently throughout the year but, adding those extra two hours of travel to the 3 hours I need to reach Mugello, it has always made me want to avoid the trip. Encouraged by a friend and knowing of some activities planned at the track, a couple of weeks ago I finally decided to spend some days there and explore the beautiful region.
Maybe some of you are now thinking something like: "You live in Italy, any place is beautiful there". You might be right, but my answer would be "it depends what you need to do". You probably already know I live pretty close to Monza and that's one of the most populated area of the whole Country, meaning there are buildings after buildings for kms. Beautiful mountains and lakes aren't far away, all of which are incredible from a tourist point of view.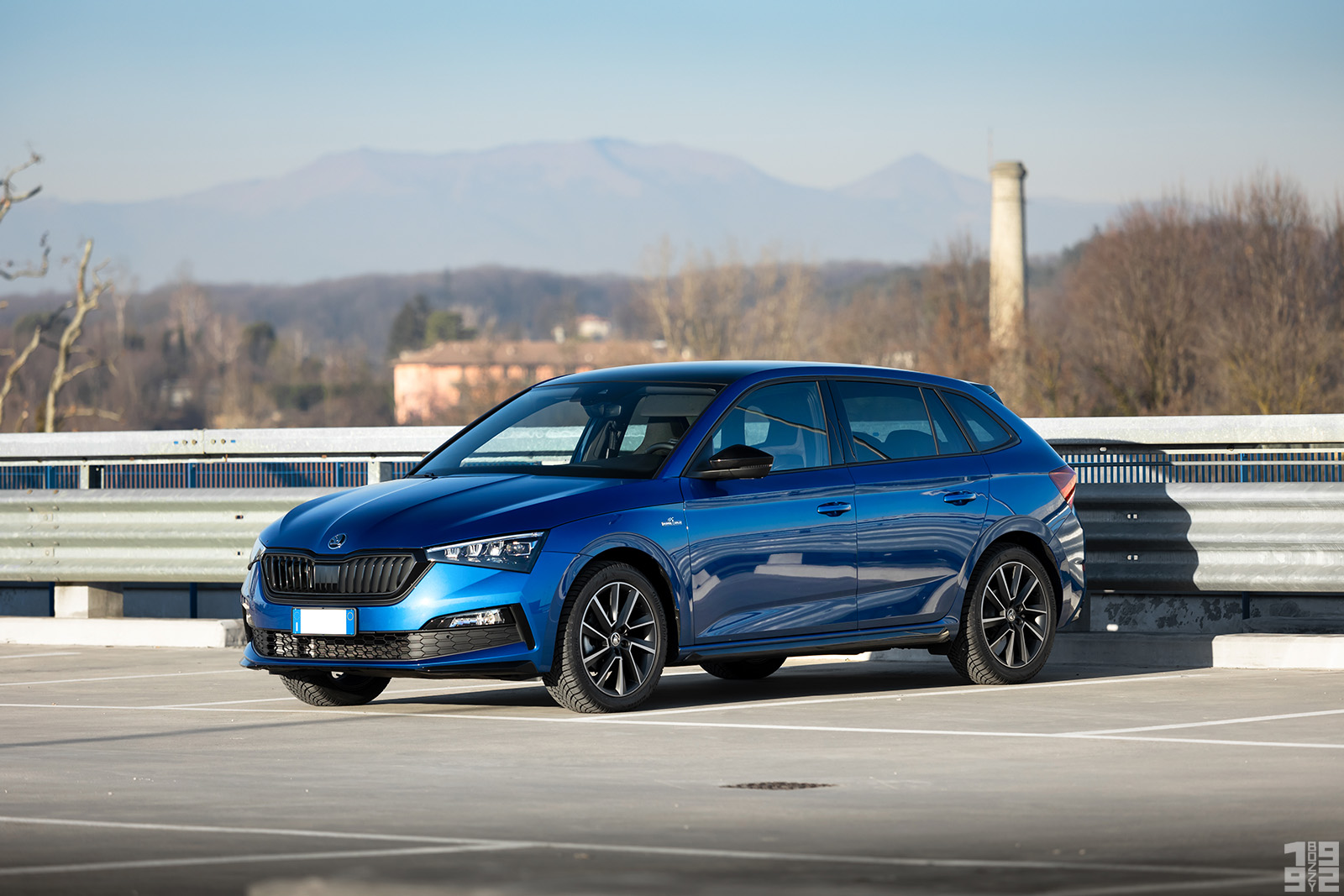 But being a petrolhead I came up with the idea that the pleasure of driving has never been encouraged in my area: too narrow roads, poorly maintained roadsides with thick vegetation and trees that hide possible breathtaking panoramas plus very few points where you can stop to admire the view. Of course there's something in the area but you really have to go crazy to find those places. Generally you have to avoid nature and take advantage of what the urban and industrialized environment offers.
Luckily my area seems to be an exception and everything changes when you move further South to the central Italian regions such as Tuscany, Emilia-Romagna or Umbria. Great views are commonplace and this also translates into driving pleasure. Immediately after my arrival, I was really encouraged to drive around and it was so relaxing to easy find spots and spacious car parks nearby the lake which can be suitable as photographic locations.
I finally spent some time at the circuit during the second day of my stay since there was a track day scheduled both for motorbikes and street/racing cars.

The race track was born in the early 1970s by the will of a group of friends from Magione. At the beginning the course had a total length of just 1,650 meters. Nevertheless the track immediately showed itself to be very technical, so much so that in a short time it acquired national interest also due to its strategic position in central Italy, which made it easily accessible from all over the Country. Nowadays the track has a length of 2,507 meters with a 750 meters straight, making it the track with the longest 'pure' straight in Italy among those without Grade One homologation.
Due to my young age, I got to know Magione mainly from racing games such as GTR2, rFactor and Assetto Corsa and in more than 15 years I've accumulated a huge number of virtual laps around Magione. If I'm not mistaken, my praise for Assetto Corsa began right on this track since it was the only one available in the official demo of the game at the time. I'm an absolute rookie in terms of actual real-life track experience, not owning any car for that purpose. If it wasn't for sporadic opportunities where I was able to rent a vehicle for some laps around the Nürburgring and a couple of sessions with a Legend Car here in Italy I could shamelessly say I've never driven a car on a race track.
With much amazement I discovered that there was a chance to do a few laps of Magione behind the wheel of an interesting, rental Mazda Miata MX-5 (NB) provided by Drag1Racing. Just from the external look you can see this is not a stock Miata but lots of work have been done in order to find the perfect setup and balance to use the little Japanese roadster on track. A very curious thing is that, for the moment, almost everything related to the engine remained completely stock, from its 110hp 1.6 to the original intake and exhaust. The only upgrade has been done to the 5-speed gearbox, replaced with the 6-speed of the 1.8 version.
I made a 15 minutes session and as happened at the 'Ring I immediately felt at home, knowing exactly every corners and curbs (thanks, sim racing!). I know I still have to adjust some trajectories but on that side I'm quite satisfied with myself. What I really need to work on is my fear of late braking (and consequently the fear of going off-track) but I'm sure it's something you simply forget by spending more time with the car, as well as the feeling of grip with semi-slick tyres. You can read further info and specs of this MX-5 in the video's description.
At the end of the day there was time for a 20-minutes drifting session during which my friend Luca Merli was using his loyal twin-turbo RB26 Nissan S14 to make some nice close fly-bys on the main straight.

Remaining on the topic, drifting was what marked the third day of my stay. As a professional drifter, Luca needs a place to train and test his cars constantly and this has always been possible thanks to the presence of various race tracks closer to our homes in the North of Italy, such as Castelletto Circuit, Modena or Adria. But not all of these have decent spaces for the run-up phase (and not only this): in fact if you plan to compete on an international level, especially in Japan or Russia, having a fast layout at your disposal to get used to higher speeds can only be very advantageous.

Unfortunately in recent years this discipline has been poorly managed in Italy, leading to force many race tracks to abolish it, including those where it was possible to drift with appropriate fast layouts.

In Magione there's still the chance to do these drift days but with specific guidelines in order to prevent similar situations to the ones occurred in those circuits. For this occasion, only the second half of the track was used. This consisted of the final part of the long straight, the two fast right-handed corners plus the slower and technical section of the track.
During the cold and misty morning I also managed to drive a Nissan 240SX S13 powered by a Toyota 1UZ V8 engine and with a welded differential. The goal of this test was just to try and do some powerslides, taking advantage of the asphalt conditions which would have helped me to go at lower speeds and be more focused on car control.

Also this time I felt very satisfied with myself, since at the beginning I wasn't even thinking of being able to do some direction changes, controlling the car only with the throttle, and managing to be quite consistent with my 'laps'. It was really fun, but it's something which still doesn't captivate me as much as driving clean and fast like I did the day before.
Luckily by midday the fog cleared leaving room for a nice sunny afternoon which allowed me to make some practice of rolling shots and also take some pictures track-side.
In conclusion, being able to spend some time in this race track was worth the trip and it was really useful to have an initial exploration ahead of possible further occasions during the year, perhaps for some racing weekends. This place is pretty cool.
autodromo dell'umbria autodromo di magione bmw e36 bmw e46 drift drifting exploring lake landscape magione mazda miata mazda mx-5 nb mazda mx5 nissan 240sx nissan 350z nissan r33 nissan s13 nissan s14 nissan silvia s14 nissan skyline r33 panorama rb26 sunset The Marbles themarles.it toyota 1uz toyota v8 track day umbria