Passione Engadina 2021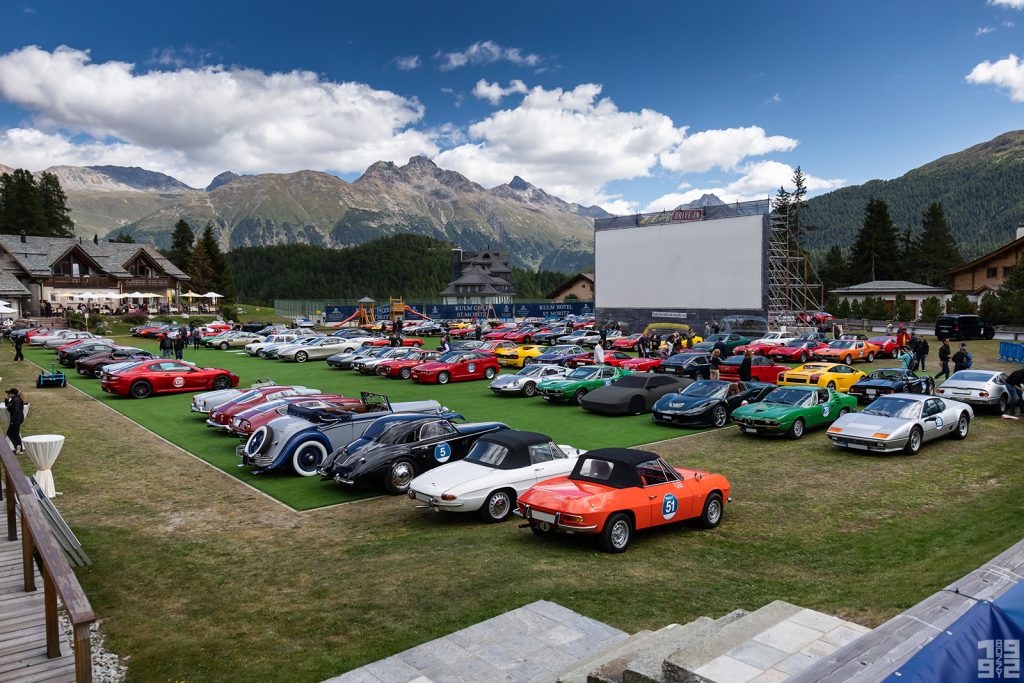 Passione Engadina is an event held in the beautiful city of Sankt Moritz in Switzerland and it's now in its tenth edition. I have been attending this event for some years now, but I always been there just for one day (out of three) and always covered it from a photographic point of view. I went for a different approach this year.
Passione Engadina consists of an entire weekend open only to Italian historical cars, manufactured within the year 1991. During the event there are both static and dynamic parts. The previous editions have some special themes (such as celebrating Lamborghini's brand in 2019, Maserati in 2018, etc) but being the 10th anniversary in 2021 there wasn't an actual theme. The new addition of 2021 was to allow a small group of more recent or modern Italian supercars (around 30 cars) to the numerous historic beauties (around 120).
One of the cars that caught my attention was the EVo37, a Lancia 037 restomod born from an idea of Kimera Automobili in Italy with the aim of reflecting as much as possible the elements that distinguished the original RWD Group B beast, sarting from involving the most important part of the original working group from the very beginning. Like the original rally cars, each EVO37 will use a Lancia Beta Montecarlo as a starting point.
During the first day cars and participants arrive at St. Moritz's Kulm Hotel for registrations and then some of the cars move to a near location for a dynamic challenge reserved to all the ladies registered.
Saturday is my favorite part since all the cars leave St. Mortiz early in the morning for a long tour on the beautiful mountain passes of the area.
The morning of day 3 is usually spent at the local airport for a sort of skill test in the style of regularity races. After that cars move back to the hotel for the concours of elegance.
Here's a video I made during the three days of the event. Hope you like it!
alfa romeo car meet classic classic cars ferrari historic cars kimera automobili kimera evo37 lancia maserati meeting passione engadina passione engadina 2021 sankt moritz st moritz switzerland The Marbles themarles.it tour vintage