Memories from Festival of Speed 2022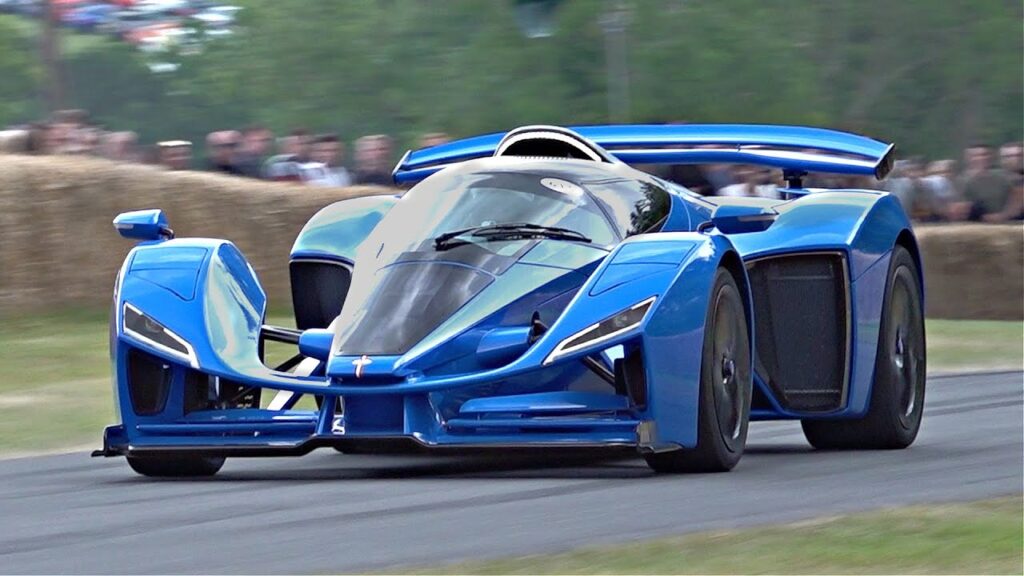 Here's some of my personal highlights from the 2022 Goodwood Festival of Speed.
Hennessey Venom F5:

This was one of my favorite cars at this year's Goodwood Festival of Speed; the Hennessey Venom F5. This american beast is powered by a rear-mid-mounted 6.6 liter twin turbo V8 engine that generates 1,817 hp at 8,000 rpm!
Mercedes-AMG ONE 1.6L V6 (F1 Engine):

In this video you'll see the brand new 2022 Mercedes-AMG ONE in action on the Goodwood hillclimb. This beast is powered by a 1.6-litre V6 engine assisted by two electric motors, one to boost the engine and one fitted to the F1-style turbocharger. Combined, the engine and motors produce 1,063hp.
Prodrive P25 Subaru Impreza 22B:

Only 25 will be produced; the new Prodrive P25 is Subaru Impreza 22B restomod powered by 2.5 liter turbocharged boxer four that uses a modern block and Prodrive internals, making 400hp. Power gets to all four wheels via a sequential transmission control via a single paddle mounted next to the steering wheel.
4-Rotor Silvia S15 Liberty Walk:

This video features the crazy Liberty Walk Super Silhouette Nissan Silvia S15 with a twin turbo 4 rotor RX7 engine swap pushing 1100hp. The car was driven by Tetsuya Hibino, and it sounded absolutely amazing!
Drift Brother's BMW G82:

In closing check out the Red Bull Driftbrothers in action during the 2022 Goodwood Festival of Speed with their insane BMW M4 G82 drift cars powered by a 1000HP Twin-Turbo S58 engine with anti-lag!
On my Youtube channel you can find the full videos about the brief teasers listed before and many more highlights from the event.
22b 4 rotor AMG ONE bmw g82 drift brothers drifting f1 engine fos fos goodwood goodwood hennessey hennessey venom f5 insane liberty walk Mercedes mercedes f1 mercedes-amg p25 prodrive prodrive p25 subaru umpreza 22b Red Bull s15 s15 lb s15 liberty walk silvia subaru subaru impreza supercars v6