The True Essence of the Hypercar Class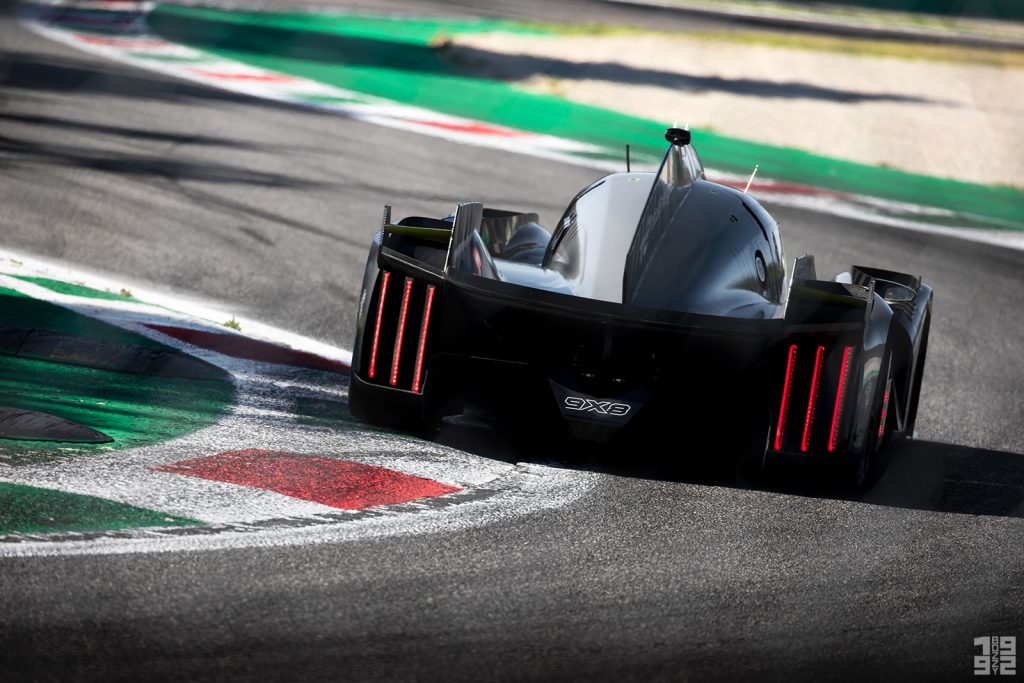 Since the first talks on the new top-level prototype class regulations, a beautiful scenario dominated by futuristic cars derived from road-going hypercars opened up, thanks to numerous aspects of the design kept open. Unfortunately the first 'Hypercar' prototypes didn't meet the fans' premises also due to later changes to the rule set prior to its introduction. Until the new Peugeot 9X8 debuted.
The 9X8 has been designed under the new LMH (Le Mans Hypercar) rules, which consist in prototypes built from the ground-up with optional hybrid power. Together with the LMDh (Le Mans Daytona Hybrid) cars, prototypes based on a shared structure with mandatory hybrid power, both will be raced for the victory starting from the next Le Mans 24h in a single "Hypercar" class.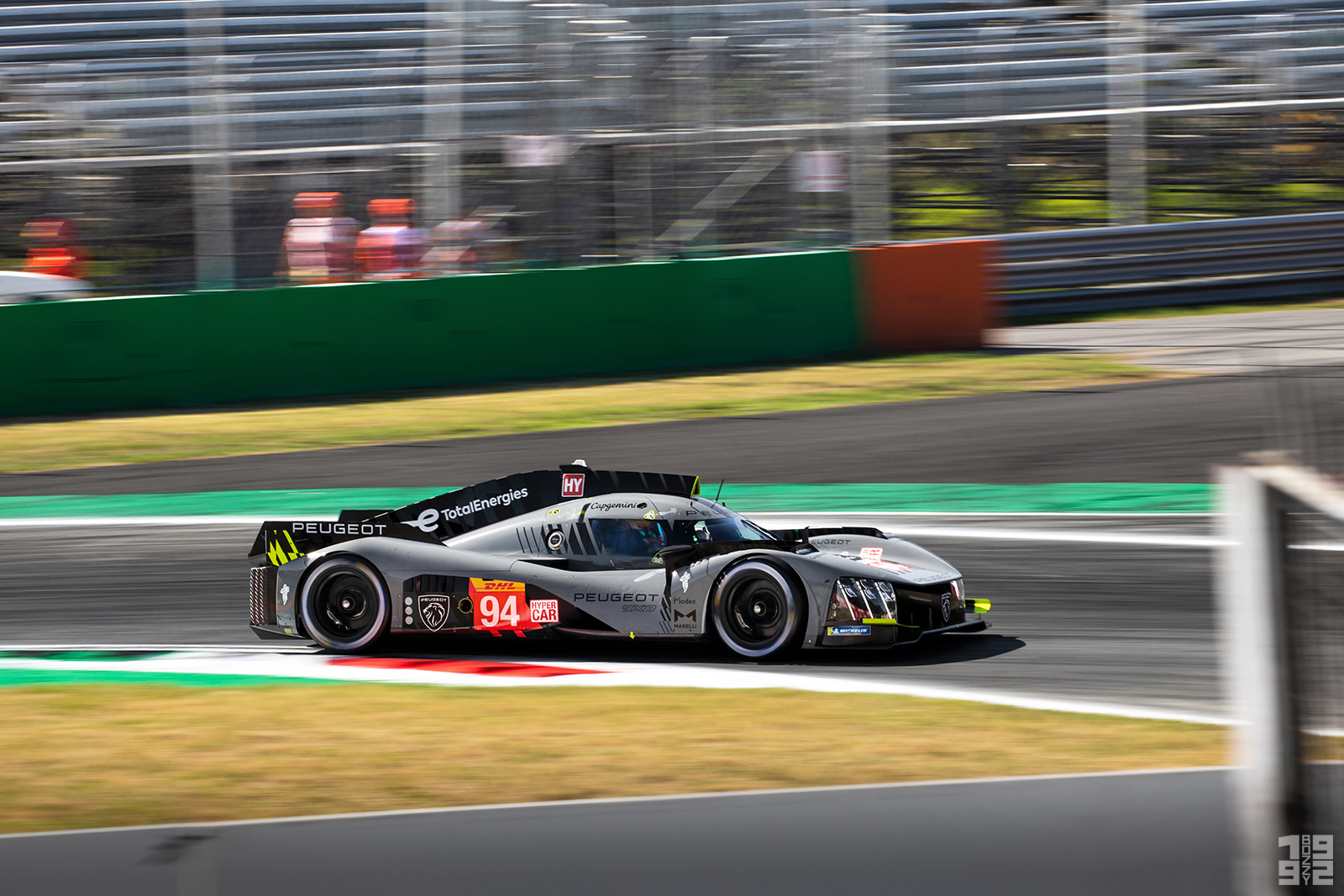 LMH regulations still allow a greater freedom compared to LMDh. Due to an upper limit of downforce permitted by the regulations, Peugeot developed an unique and futuristic car without the typical rear wing opting for underfloor generation of downforce. Peugeot specifies that actually the upper and lower body work together to generate the required forces. The body is also characterized by the presence of a 'shark' fin mounted on the centreline of the engine cover plus some winglets and other vertical fins on the upper part of the rear wheel arches to achieve yaw stability.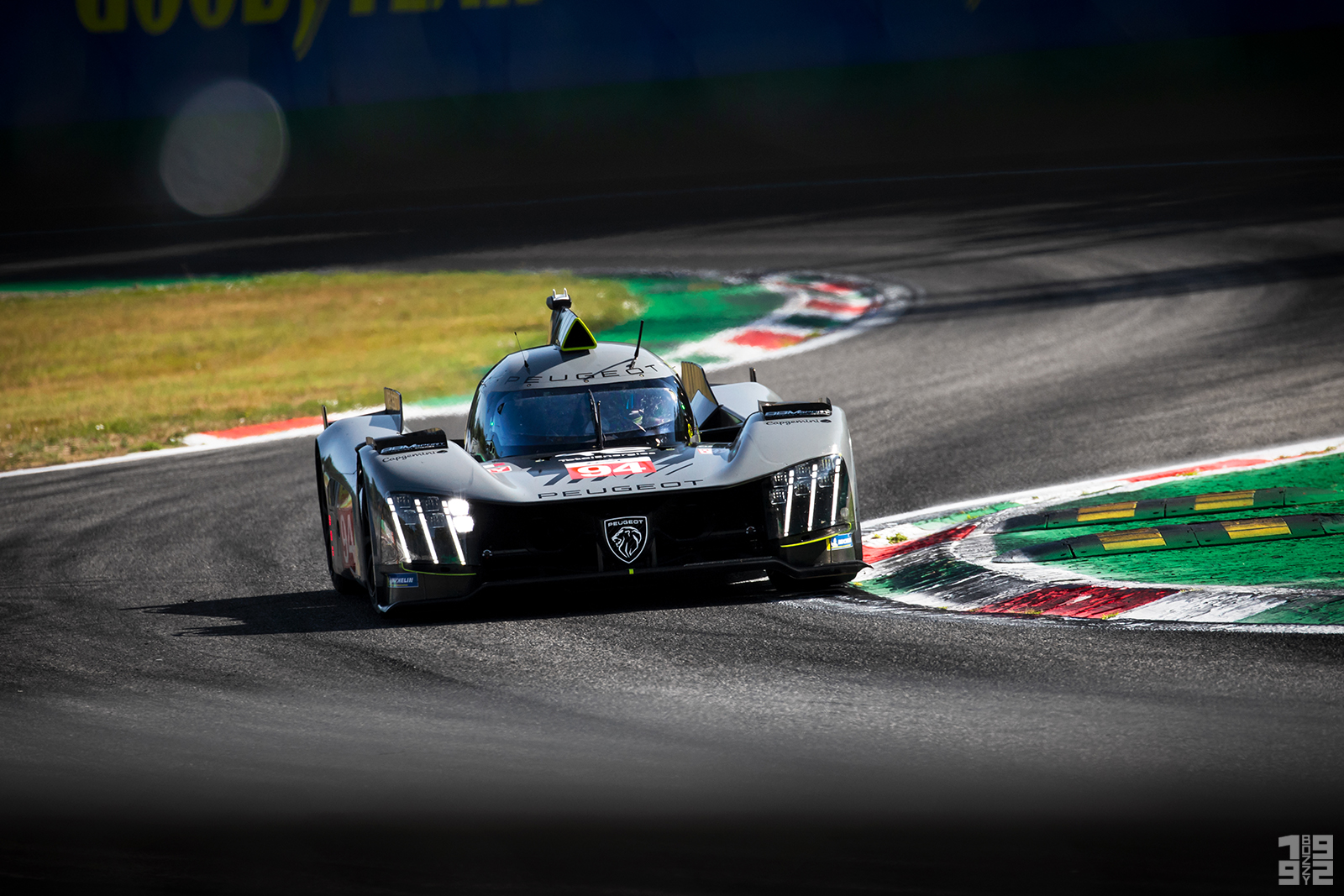 The 9X8 is four-wheel drive, with a 2.6-litre twin-turbo 90° V6 powering the rear wheels and a bespoke, high performance electric motor on the fronts. The V6 can produce more than 680 hp (500kW) while the electric unit has a power of 200 kW (270 hp). As required by the regulation (but adjusted from race to race by the Balance of Performance), the maximum power cannot exceed 680 hp/500 kW in total, so the on-board electronics manage the power level in all circumstances, using the hybrid "boost" starting from a regulated speed (which was set at 150 km/h during Monza's round).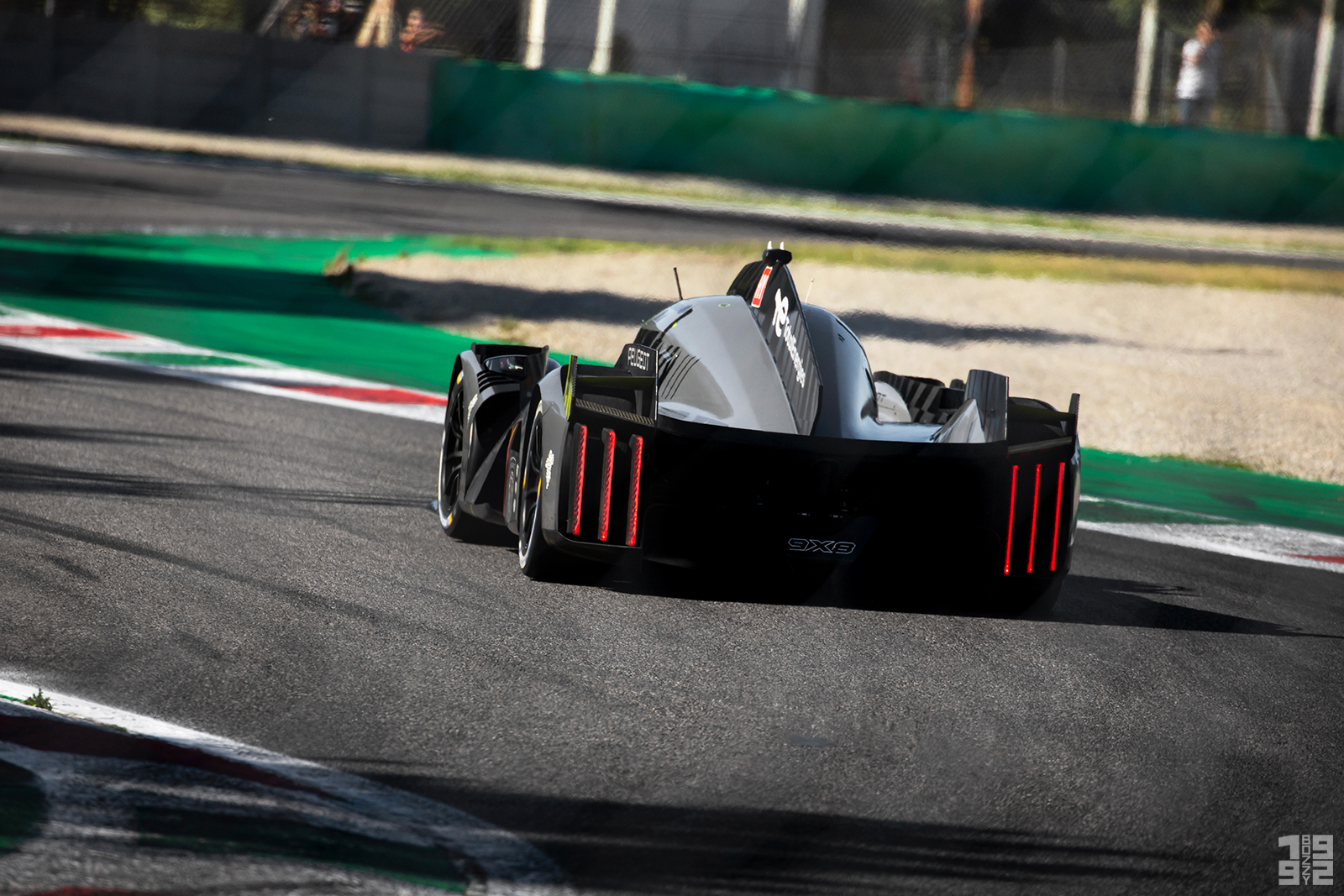 The marvellous machine developed by the French team really gives me those feelings I had while the regulations were being discussed and although it's always more a prototype than something derived from a road hypercar, its design and presence on track already make the 9X8 to be a decade ahead of its rivals.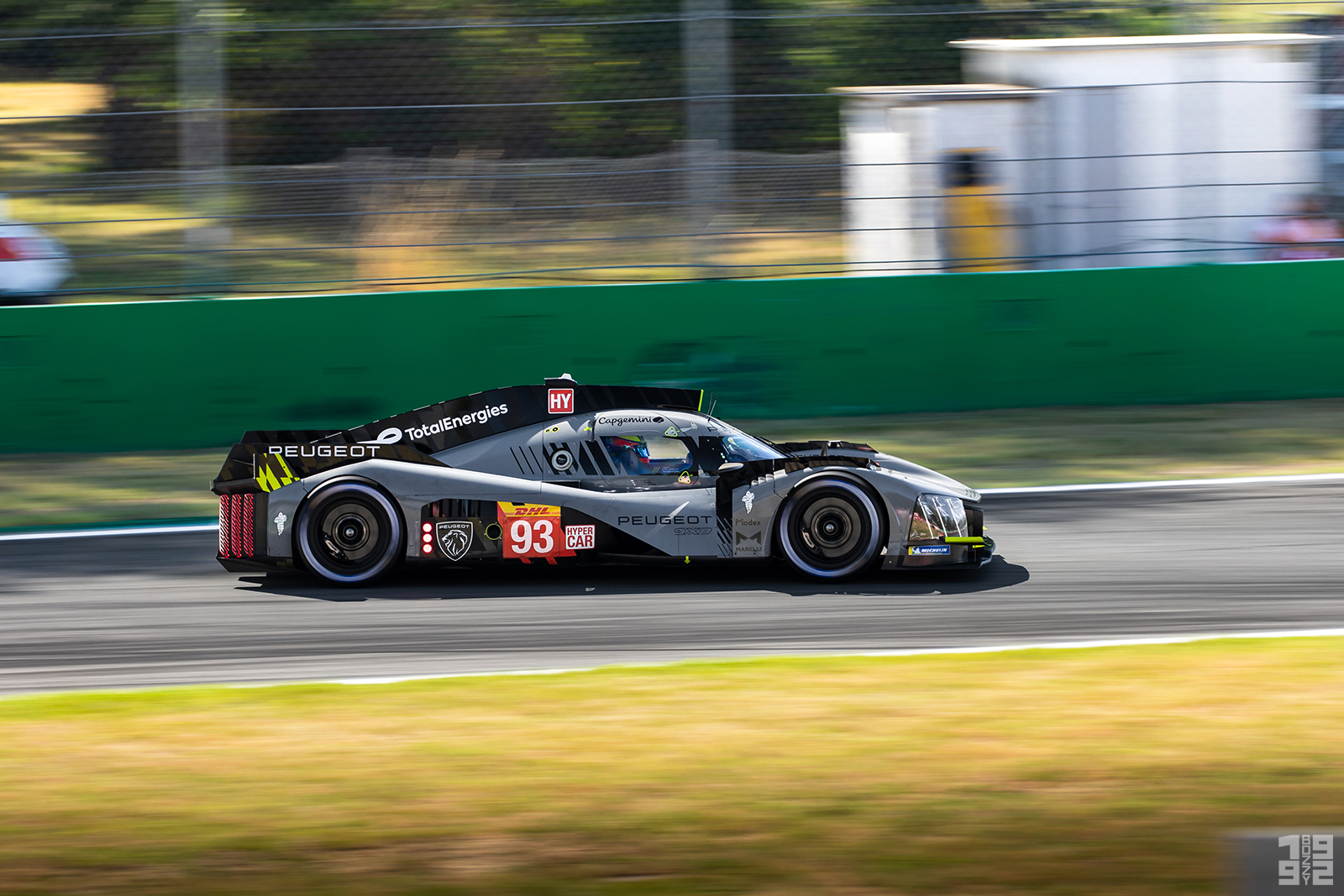 After completing more than 10,000km of testing since December 2021, the Peugeot 9X8 made its official public and racing debut during the recent 6 Hours of Monza, fourth round of the 2022 FIA World Endurance Championship. This is for sure a pretty clever move by Peugeot, since at first the car was due to debut at the start of the 2023 season. Having three round of "competitive" testing will sure help them to gain experience with their new weapon and be ready to fight as soon as the upcoming season will kick off.
6h monza 6h monza 2022 9x8 autodromo nazionale monza awd car sound endurance racing ground effect hybrid hypercar hypercar class le mans hypercar lmh mohawk monza monza circuit Motorsport peugeot peugeot 9x8 peugeot 9x8 hypercar peugeot 9x8 lmh peugeot sport prototype race car race debut Racing The Marbles TheMarbles.it twin turbo v6 wec wec 2022 wec monza 2022 wingless world endurance championship