FIA IDC 2018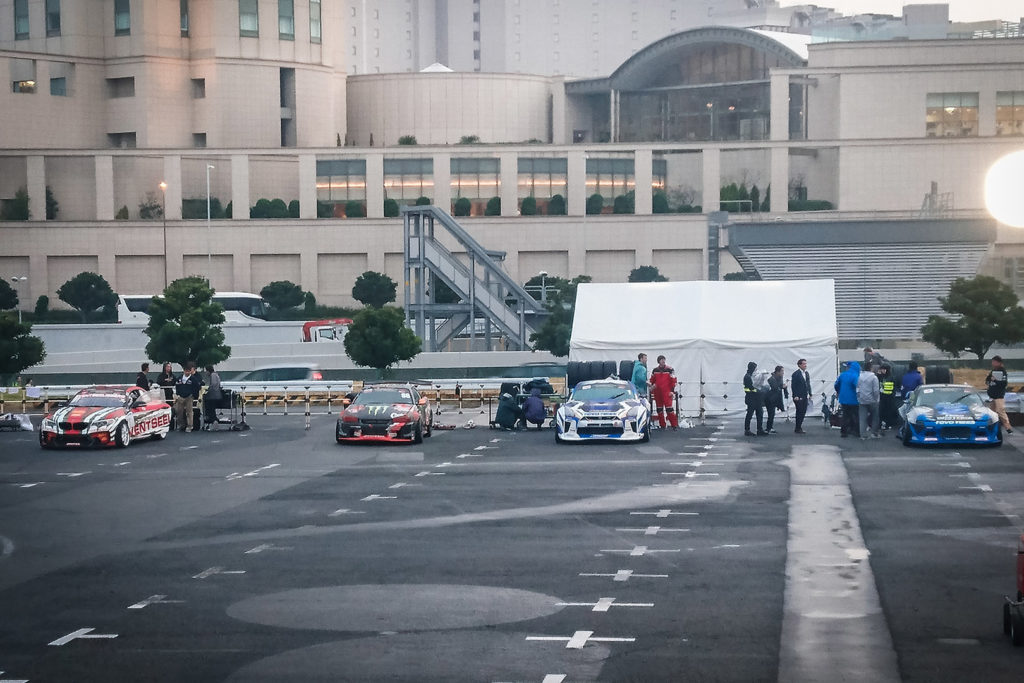 Drifting was born and developed in Japan, but later on it has become famous all over the world. Now probably the scene is more important in the USA then in Japan itself. American people made a great job to promote it with Formula D, so their drivers are super famous and kids can play with their avatar in videogames!! Some of them are even supported by manufactored industry such as Ford and Toyota.
The problem with drifting is that every country has its own rules; sometimes rules are similar, but sometimes they are completely different.
For example, in Japan they put a computer on car to check all the datas(speed, angle and g force), and when there is a change of direction, they wanna see you flicking the car as hard and as fast as possible, while in the USA they prefer to see a smoother change of direction. Formula D is doing a very good job organizing Formula D Japan, so they can interface with Japanese scene, learn from it what they need and bring it to the States.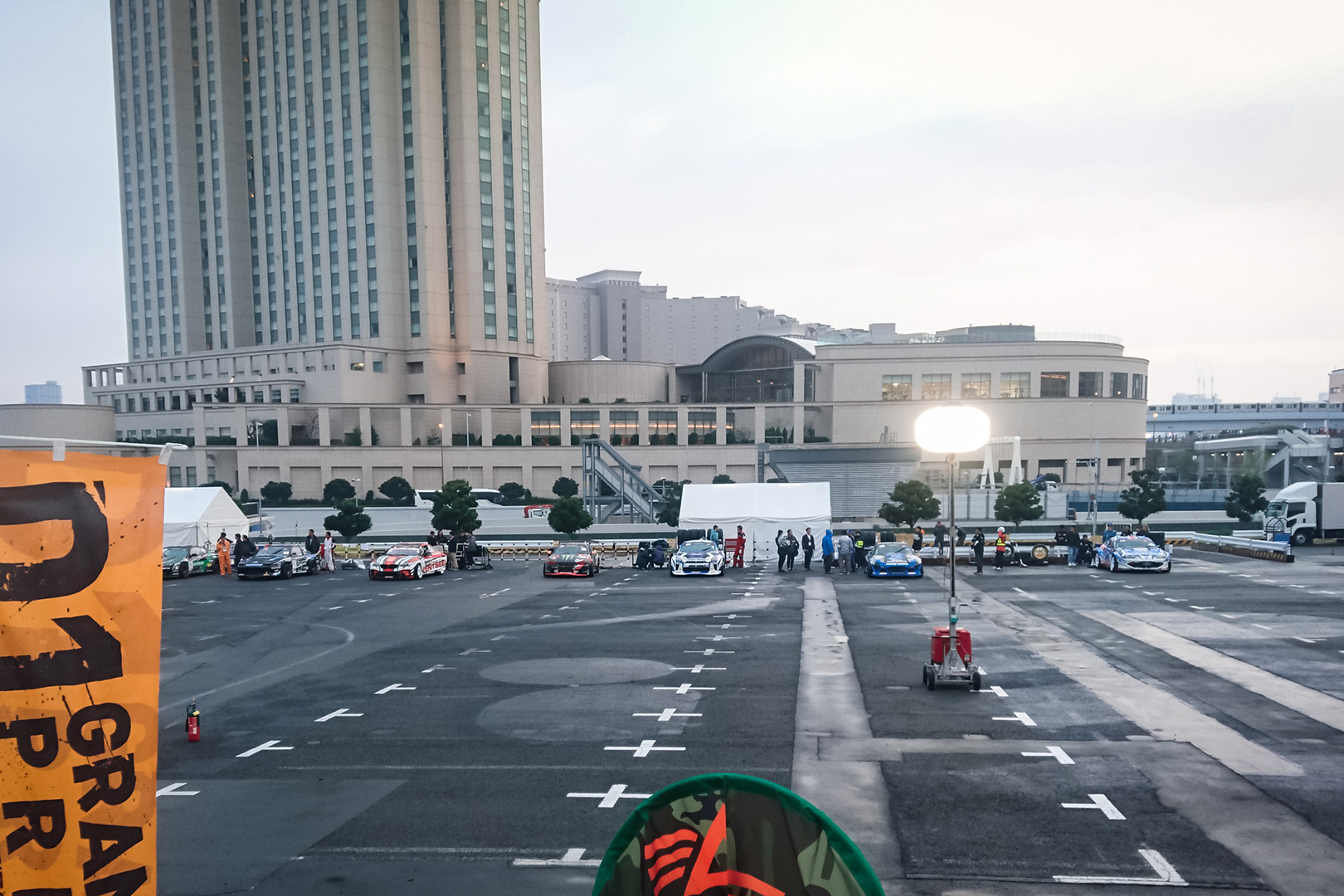 In my opinion another big difference between Japanese and Western drifting is angle: in Japan, the track is divided through sectors. There are sectors where you should gain the angle, and sectors where you should keep it (you loose points both if you gain or loose angle). In Europe, instead, they still put a computer on the car, but they check for the average angle of the run; so if you raise your angle in points where you should just keep it, it is possible that your points will raise too. I think this is not cool because when you are going out from a corner, if you raise your angle you will slow down the car and in my opinion it is not cool to see. It is like if in Moto GP they bend the bike more than when they are cornering in in the center of the corner. I mean, it is super cool to bend the motorbike and touch the ground with the knee, but it should be done in the correct place (actually it is even easier coming out from the corner but still it is wrong).
Coming back to drifting the concept is the same. Of course today with the angle kits it is easy to put the car to a big angle, but in my opinion it is cool to see a big angle in the entry and in the middle of the corner, not before you change the direction.
In this race i really saw this different way of interpreting the track.
D1GP always stops (actually starts) in Odaiba, so I am used to see qualifying first places drivers flicking so hard their cars during the attack zone. In this competition judges prefered to reward more shy entries, but more precise lines after the attack.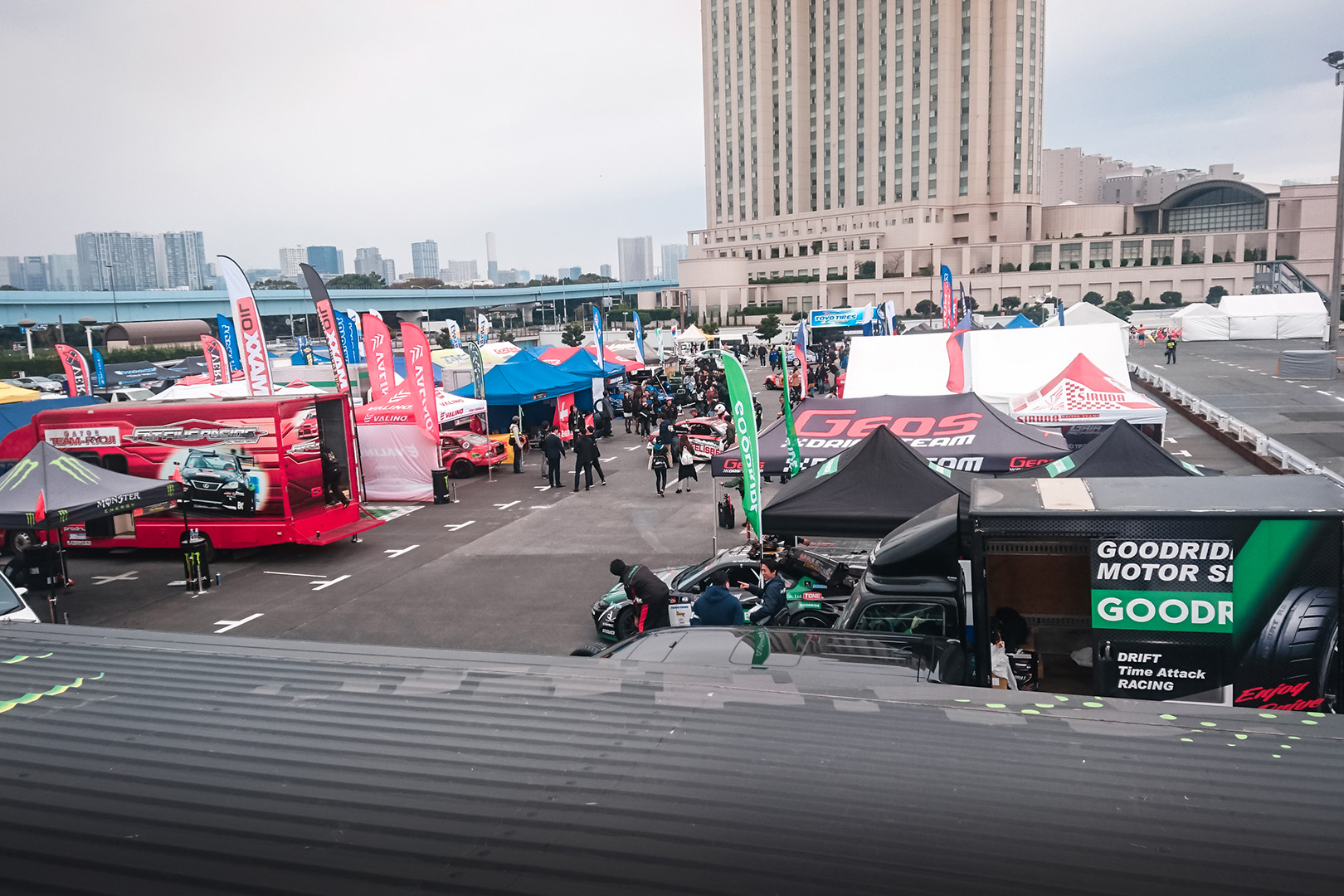 The biggest problem is the communication, because first of all Japanese sometimes are a bit close for some aspects, and second thing Japanese language is very difficult and most of Japanese have a very basic english level, so it is very hard for them to explain difficult concepts.
Now FIA is trying to unify the rules for make drifting a real sport. Last year they used the same judging criteria, so in the first positions we found many Japanese, while many Western great drivers finish with a bad position.
This year they prefer to use the Western style judging, so the situation was the opposite: Gocha took the first place, followed by Marco Zakouril and Yves Meyer.
Russian drivers are great both with the western and the eastern system!!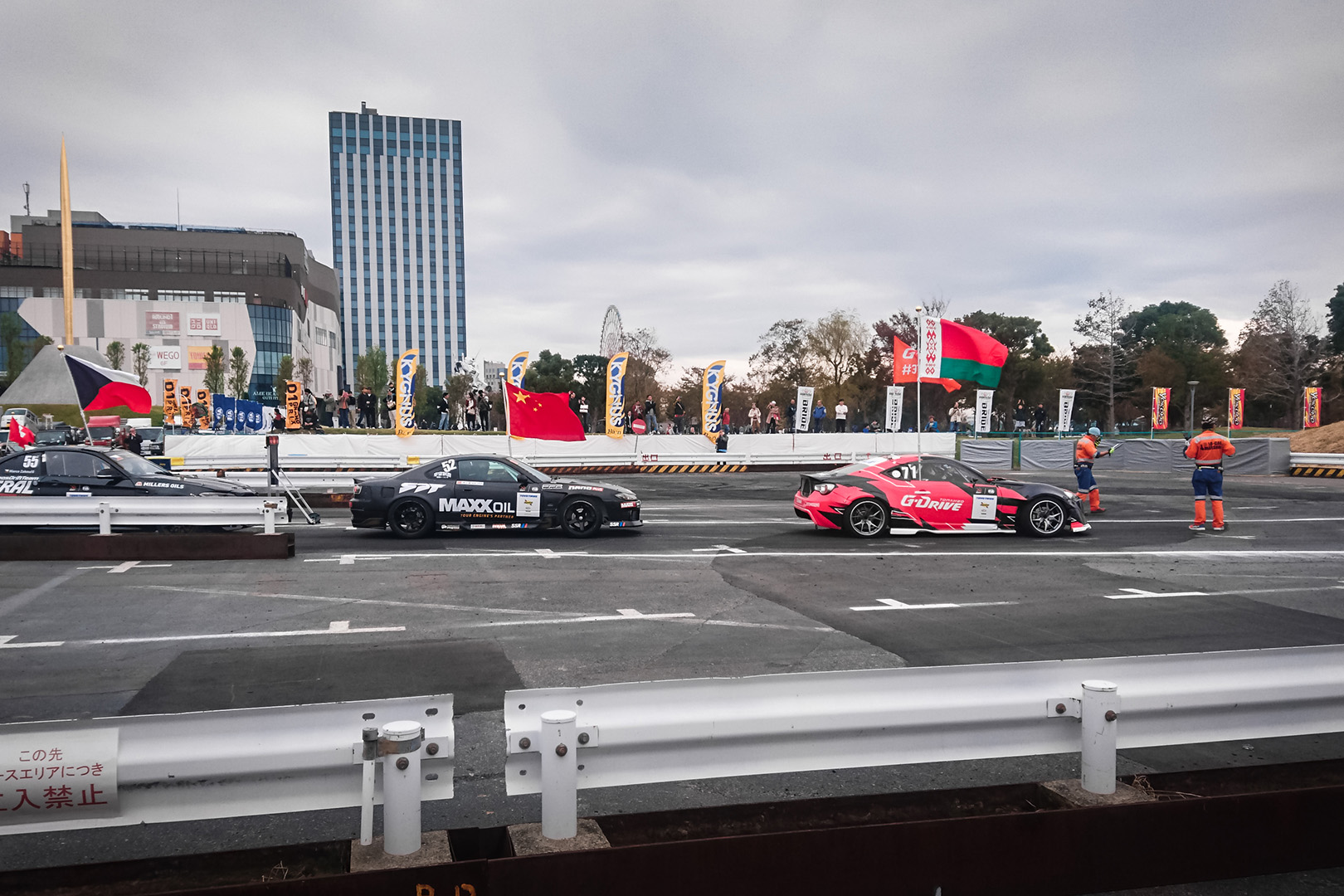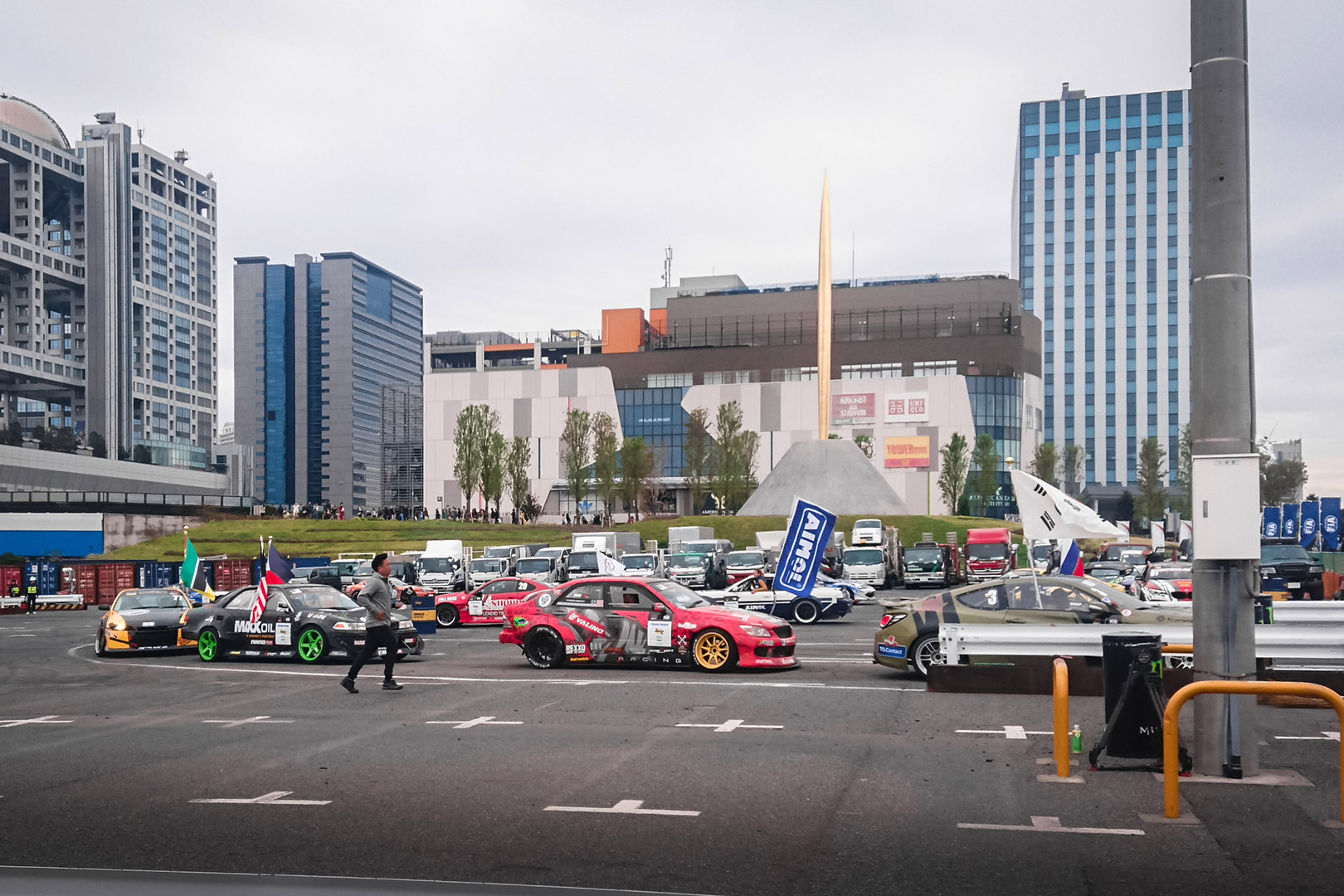 As I told before, the race is placed in Odaiba, a huge parking lot where cars can reach good speed (for example in this competition some drivers attacked between 130 an 140 kmh).
The day before IDC there was last stop of D1GP, so the paddok was still set up as a D1 event. For example you could find the stands from Tomei and the Toyo Tires service which is in D1 paddock since its origins.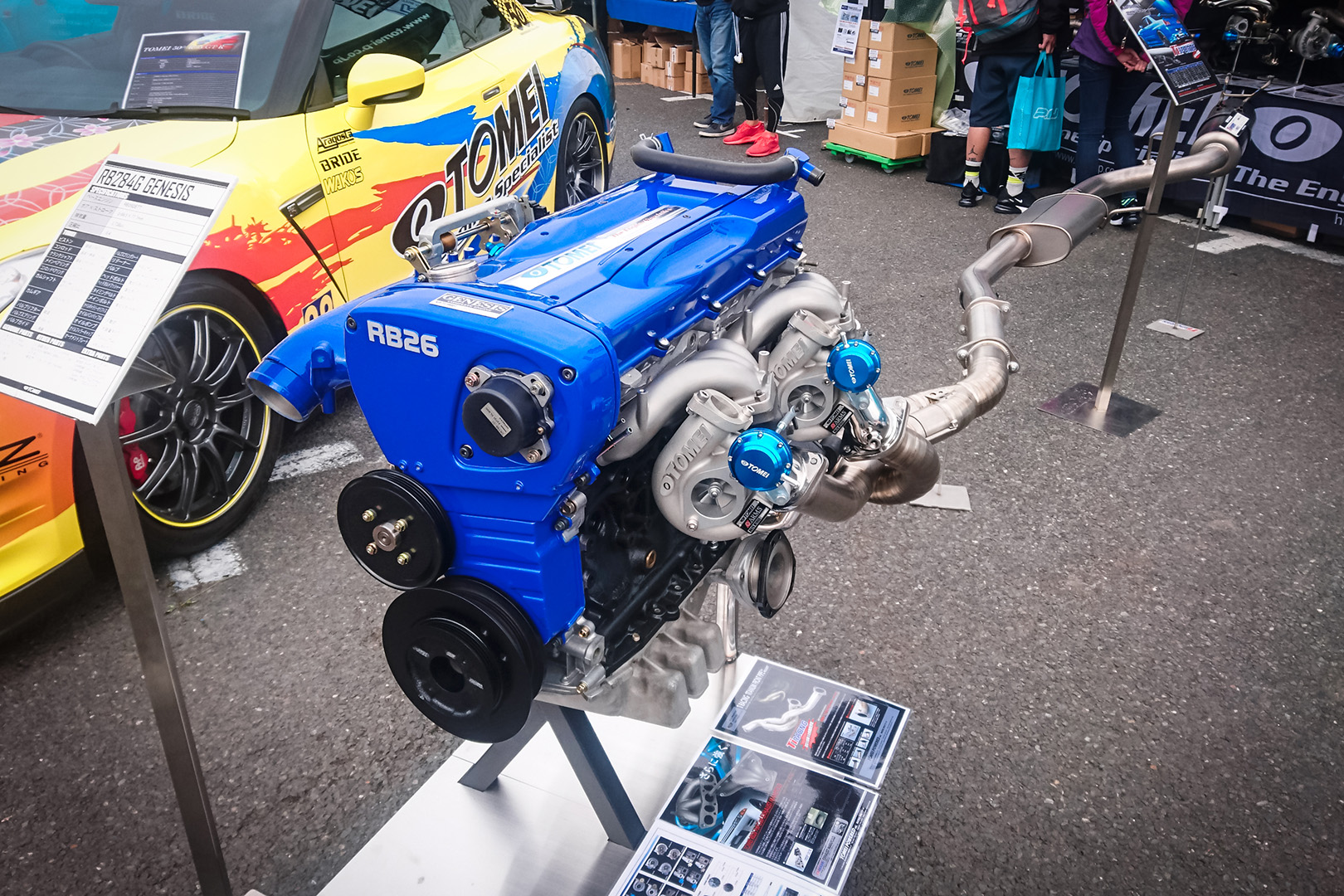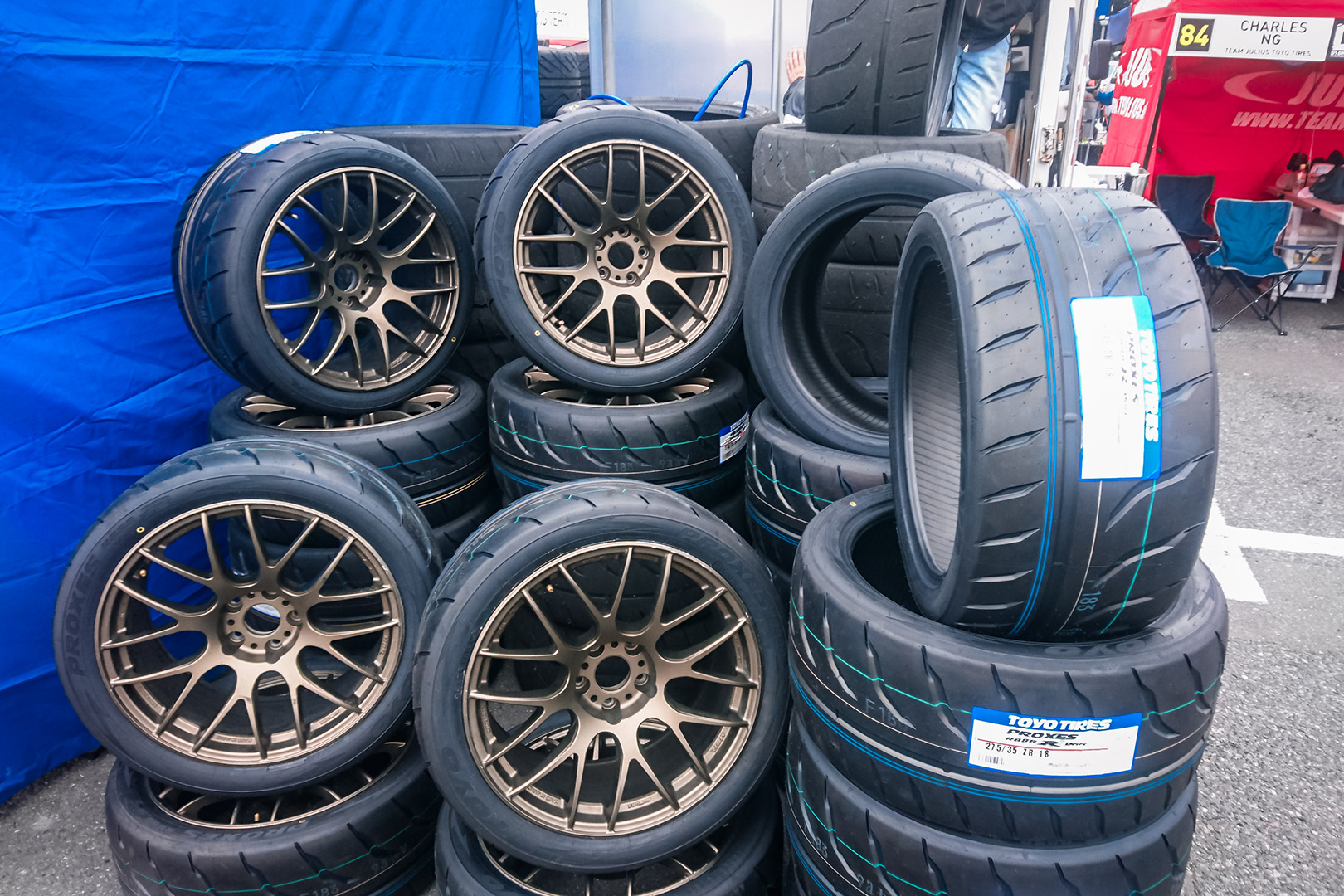 Or you can also find this RWB next to the Tomei and Monster energy stands.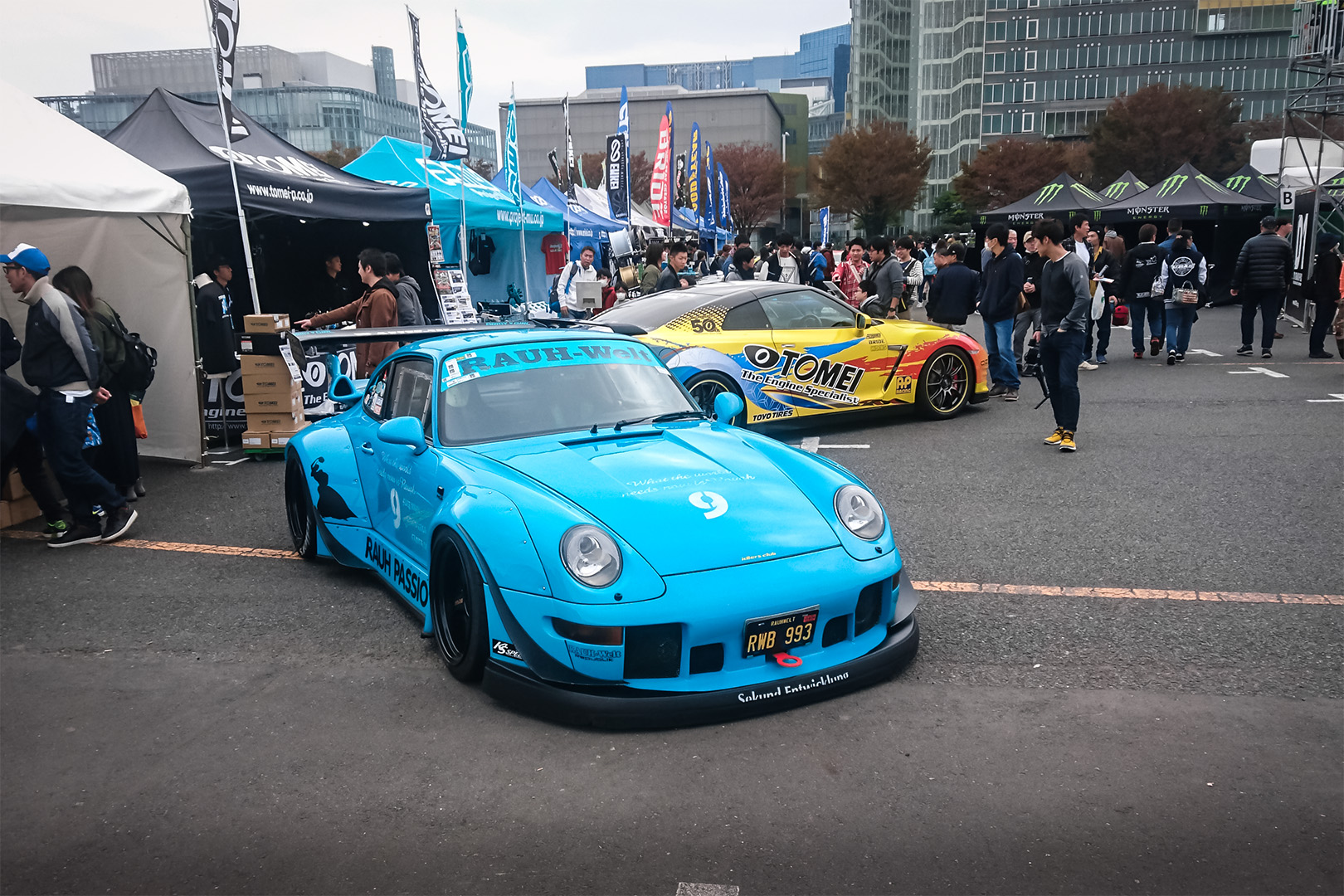 This year's D1 champion is Masashi Yokoi, who was not so lucky in this international event with two crashes during free practice and qualys too.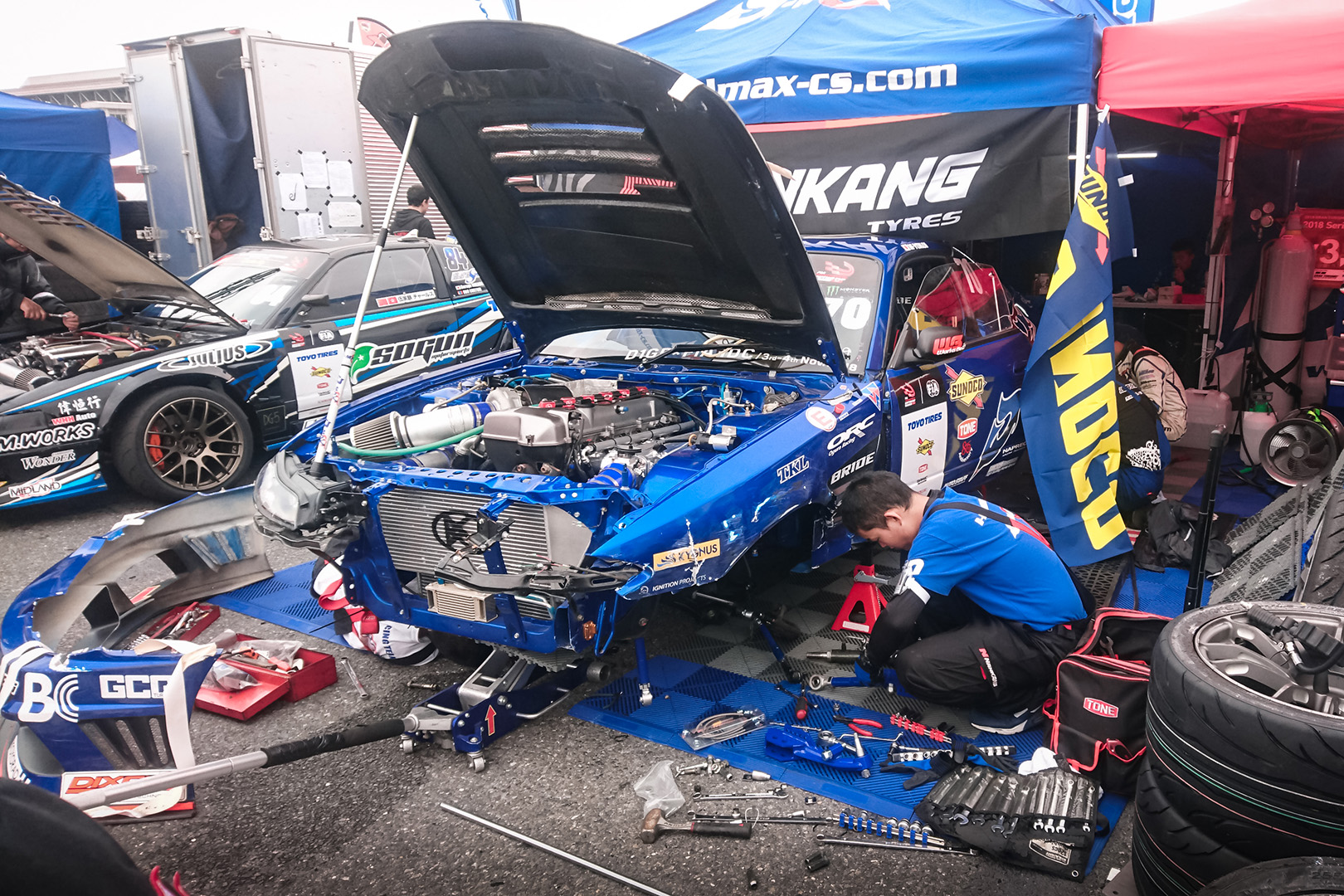 I was really curious to see D1GP champion against some of the best drivers in the world, but still I could see some good Japanese mechanic work on his s15 2jz which is becoming a great combo for most of drifting competitions worldwide (James Deane have already won Formula D for the second year with the same combo.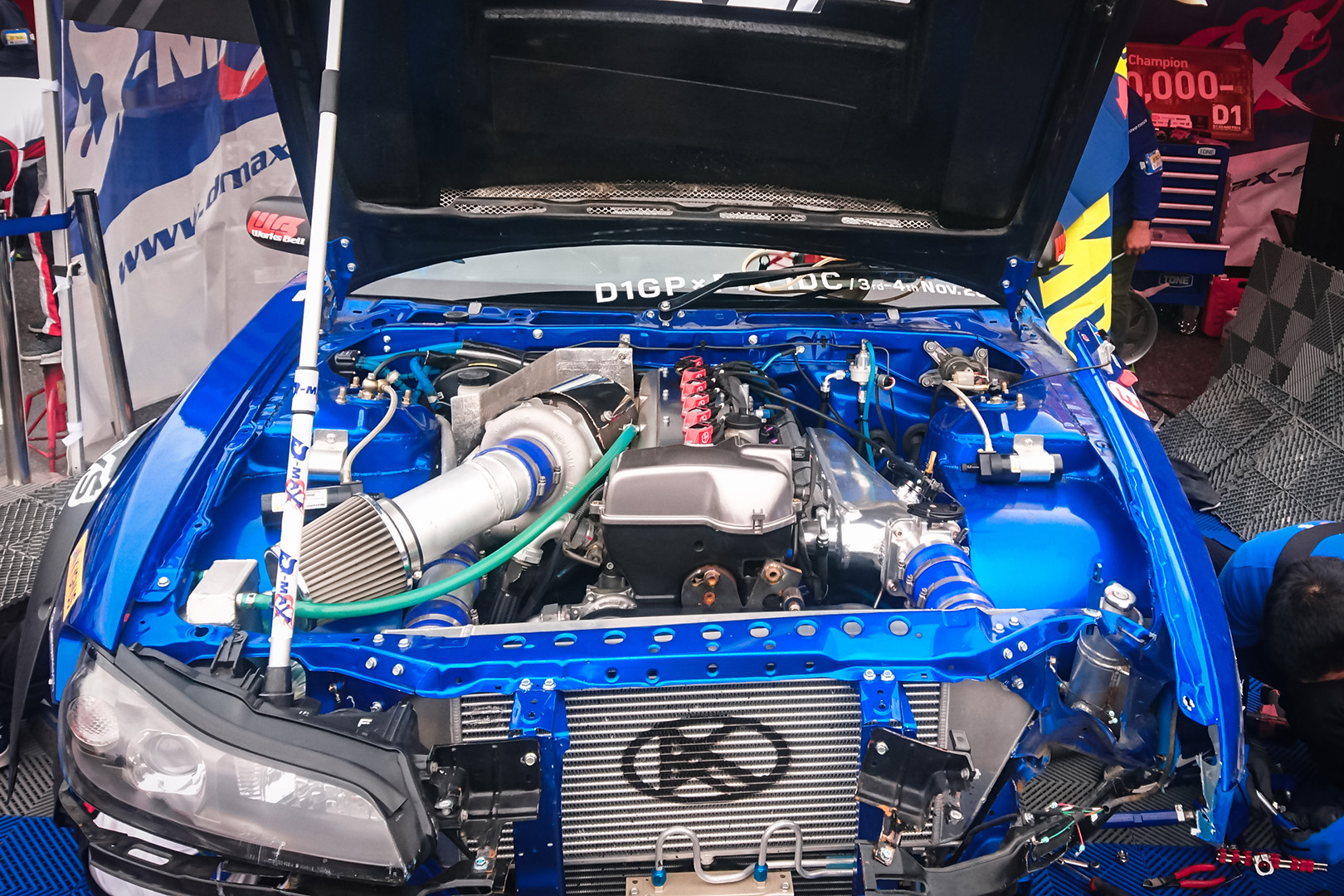 Walking through the paddoks, you could also find some spare 2js here and there.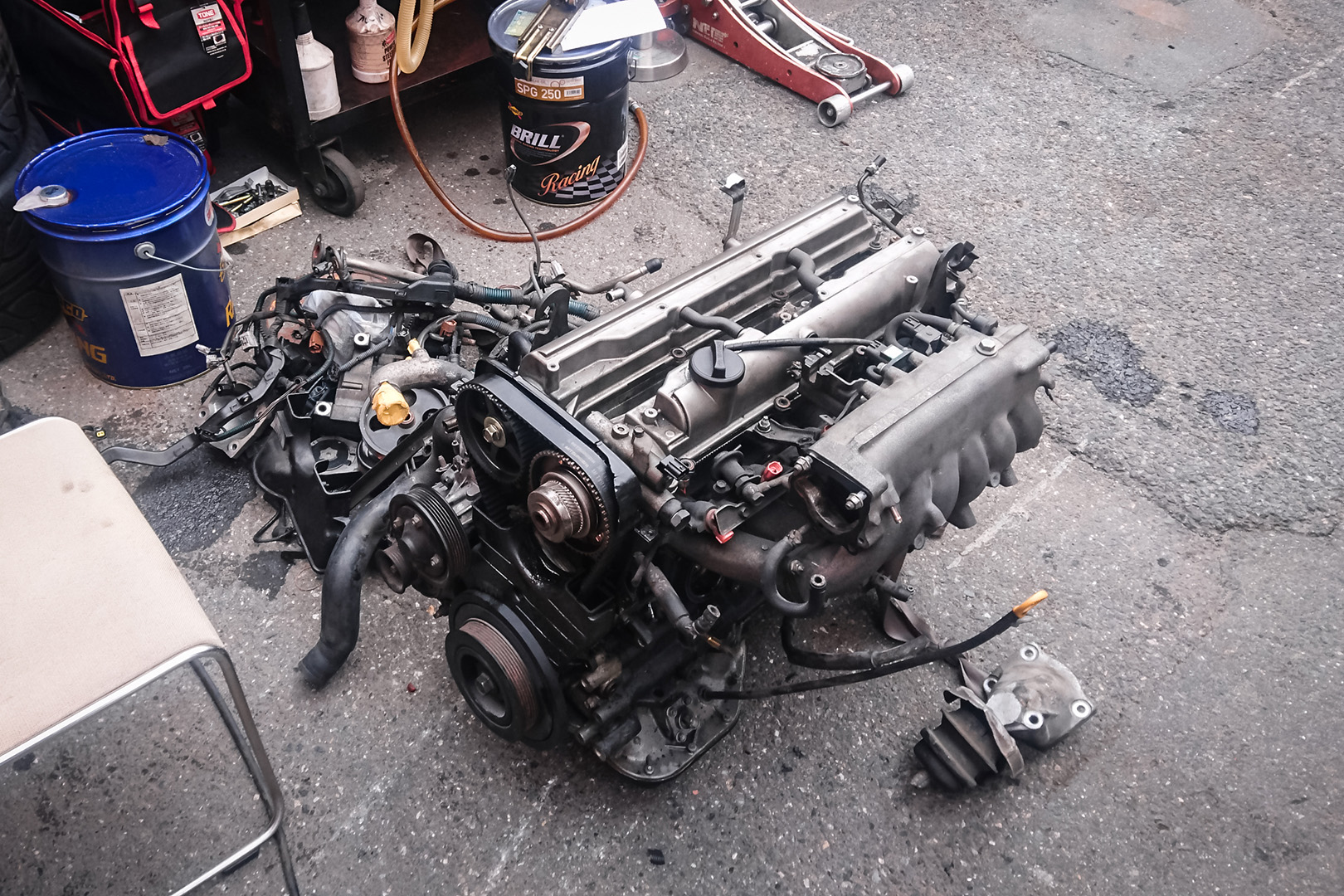 Daigo's car was driven by Malaysian prince Tengku Djan Ley, which is a great driver in the Asian scene. This is probably my favourite drift car of all time both for his history and because it was the most innovative chassis in drift world (rear mounting radiators, engine behind duomi, 1000hp and big tyres). Now everybody is going in this direction, but Daigo built it even before having Fat Five Racing. Unfortunately it had engine troubles all week end long so Ley could not show his great skills combined with this great car.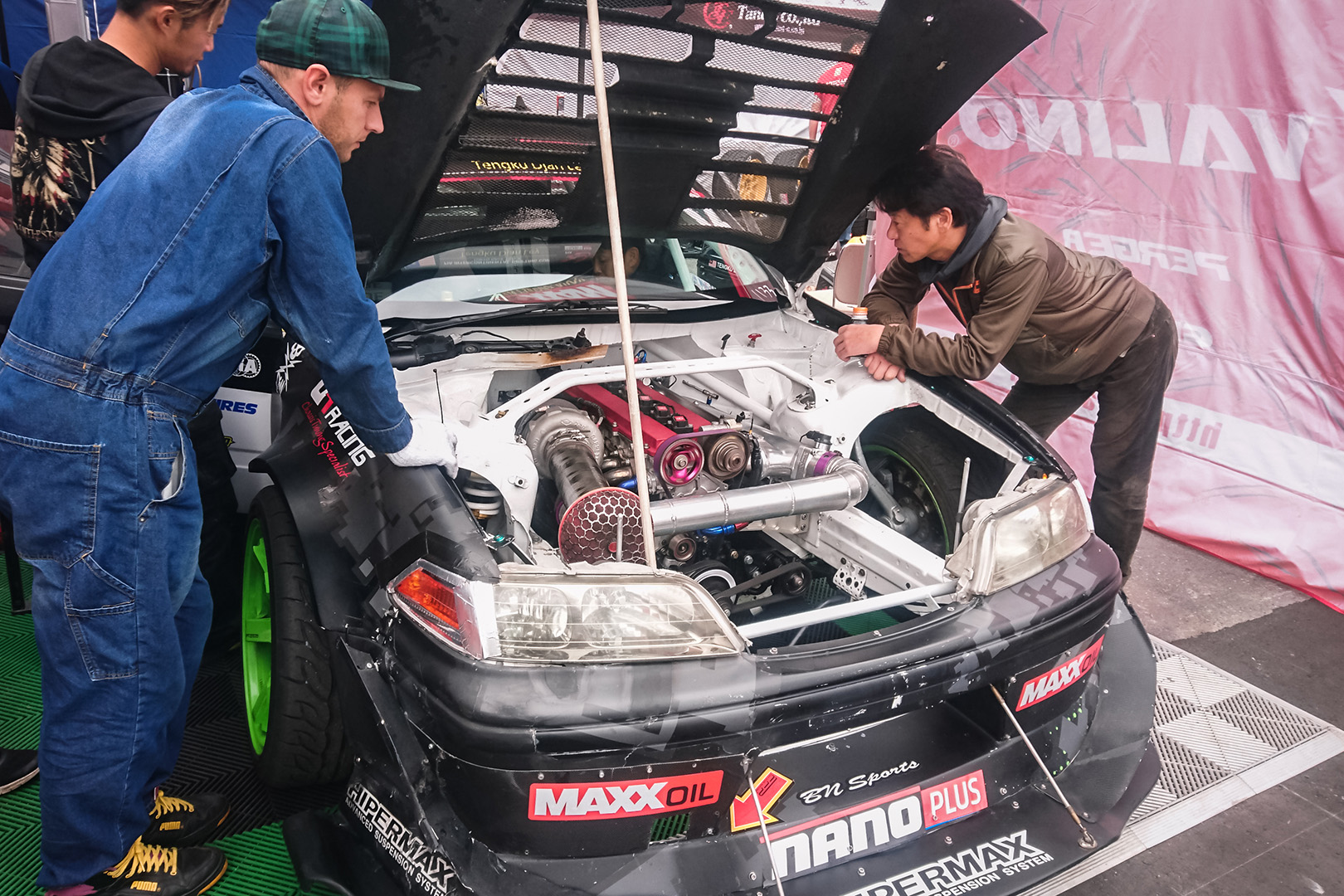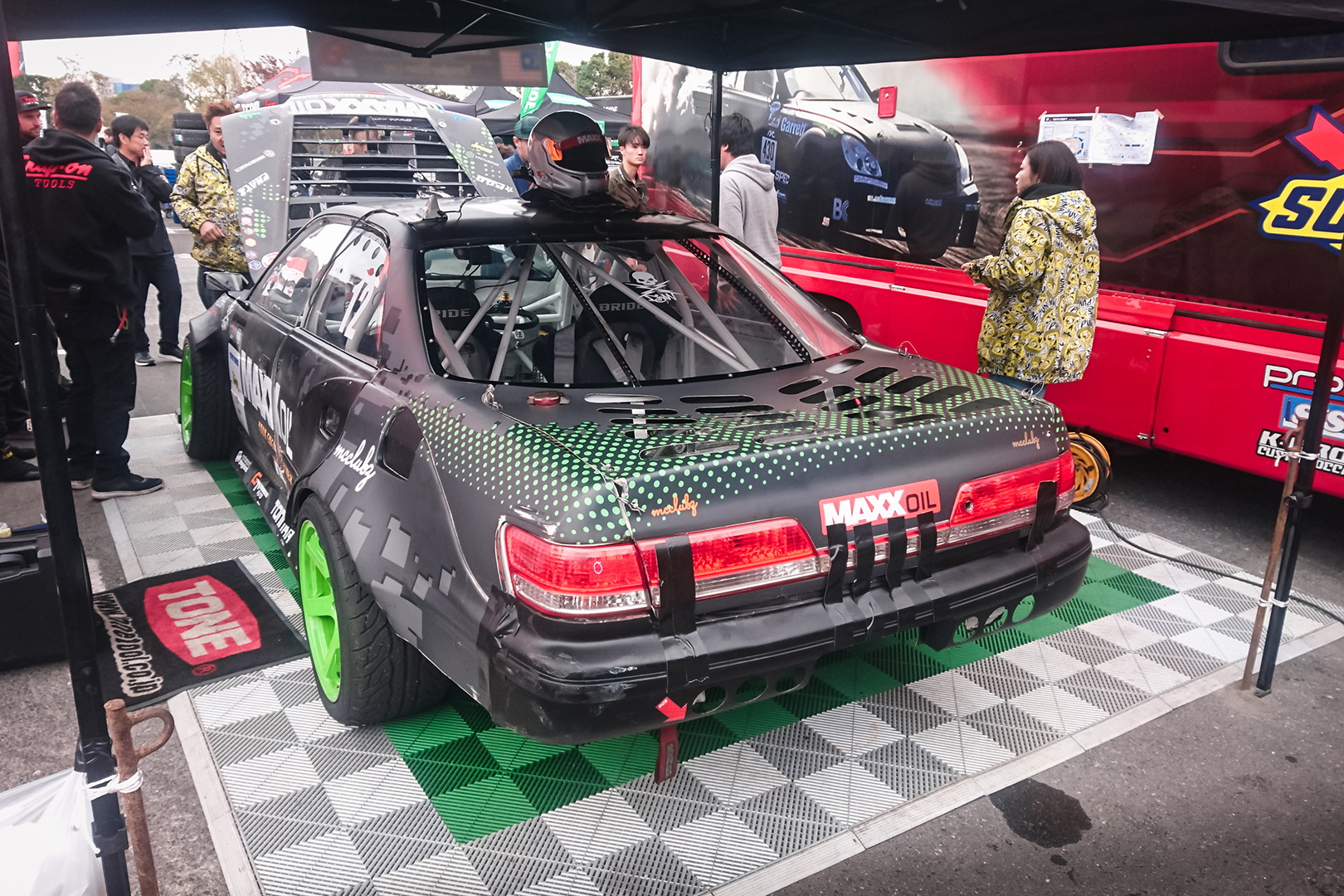 Another great thing about this competition was the possibility to see and compare different cars with different specs from all over the world.
Yves Meyer brought his Eurofighter, which is used in King of Europe.
This is probably the most talked drift car and for sure one of the best. It is built from HGK in Latvia and has done very well during Formula D seasons with Cristaps Bluss.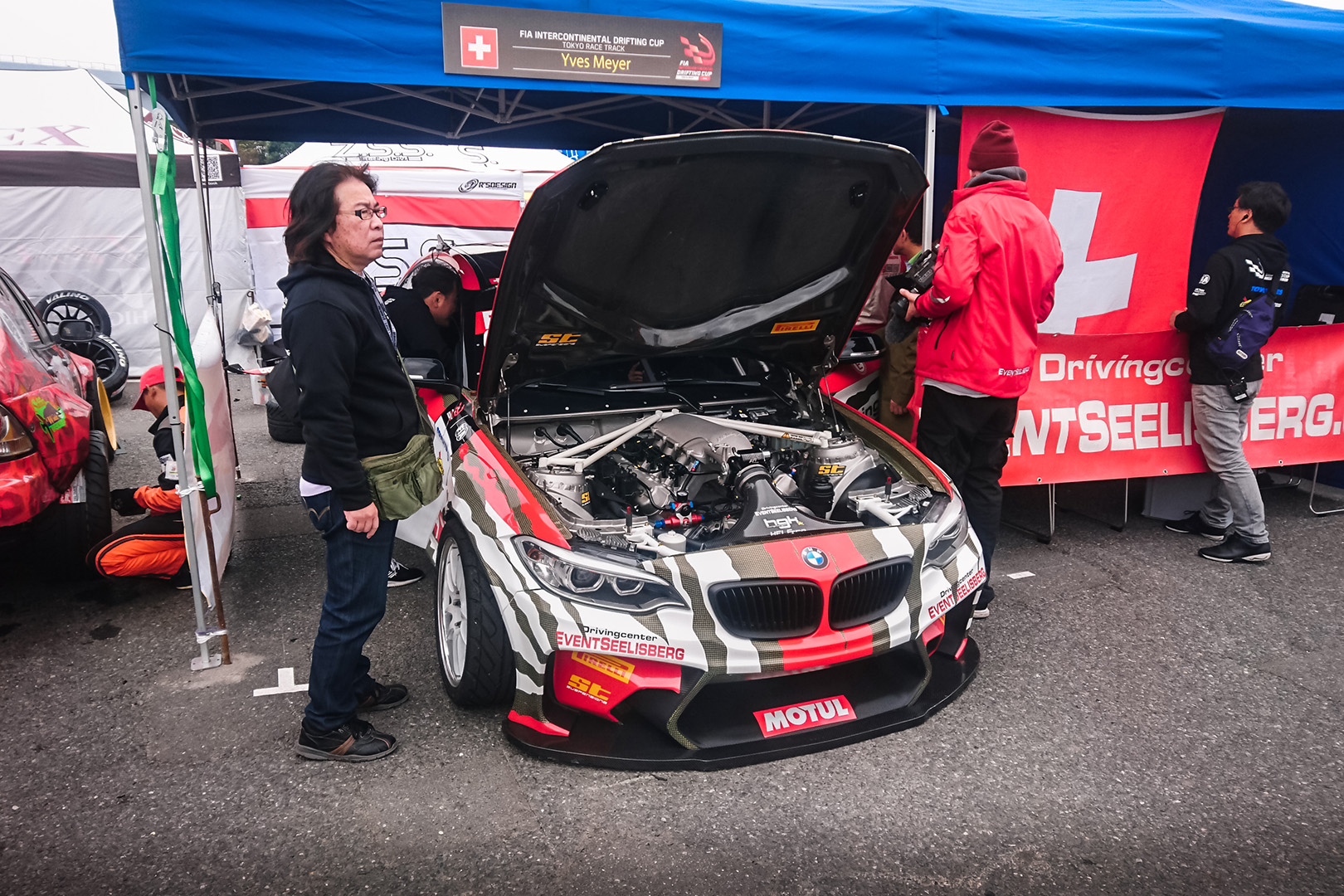 Another car I was super curious to see is Arkasha's Skyline r34 with a VR38 swapped in it. In my opinion it is the best looking 34 in the world and thanks to best 8 which were done by artificial illumination, she could show her red front lights too.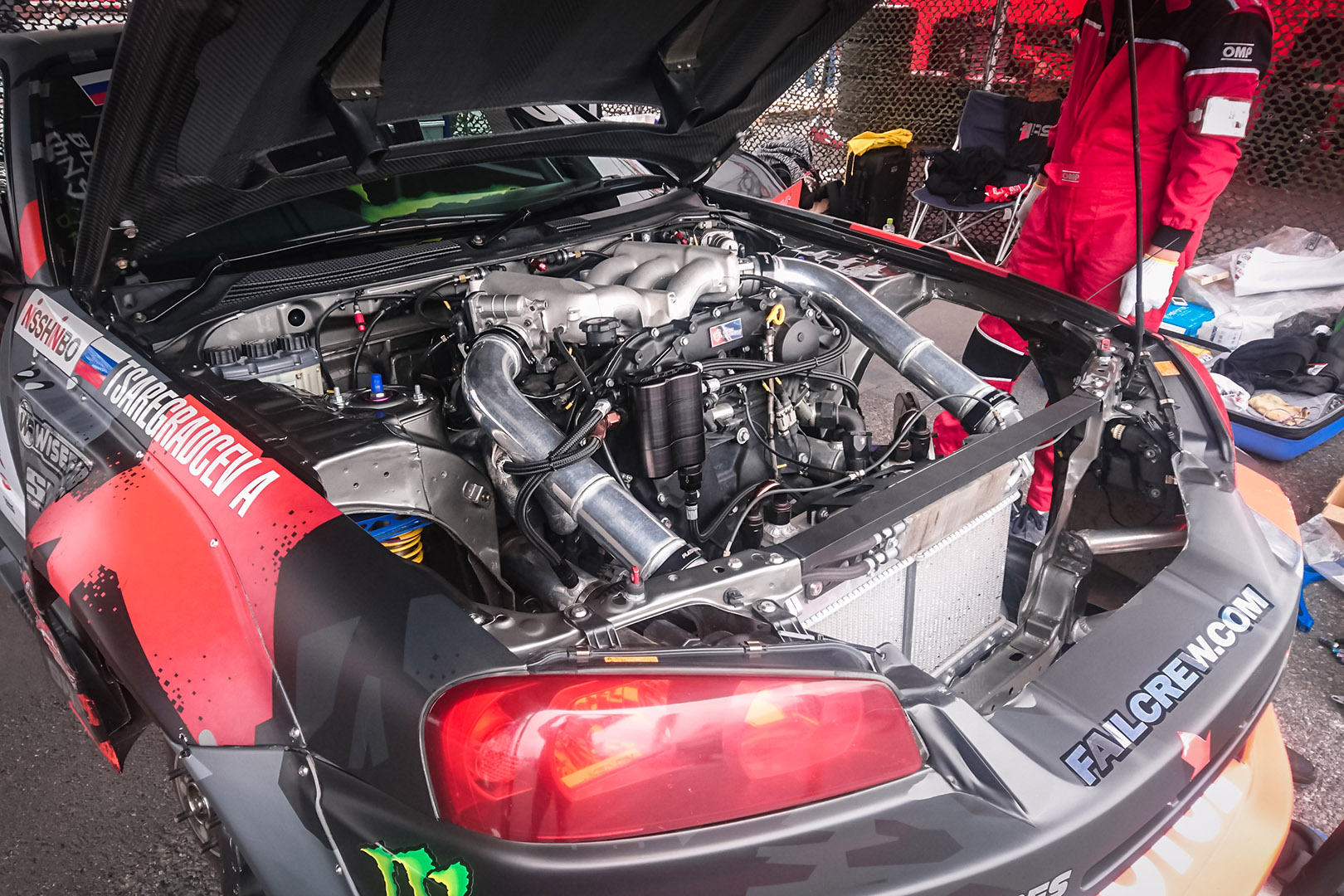 Another VR38 was used by Pond in his GT86 from Do-Luck. Pond is a great driver competing in D1 for Toyo Tyres next to Kawabata and Fujino.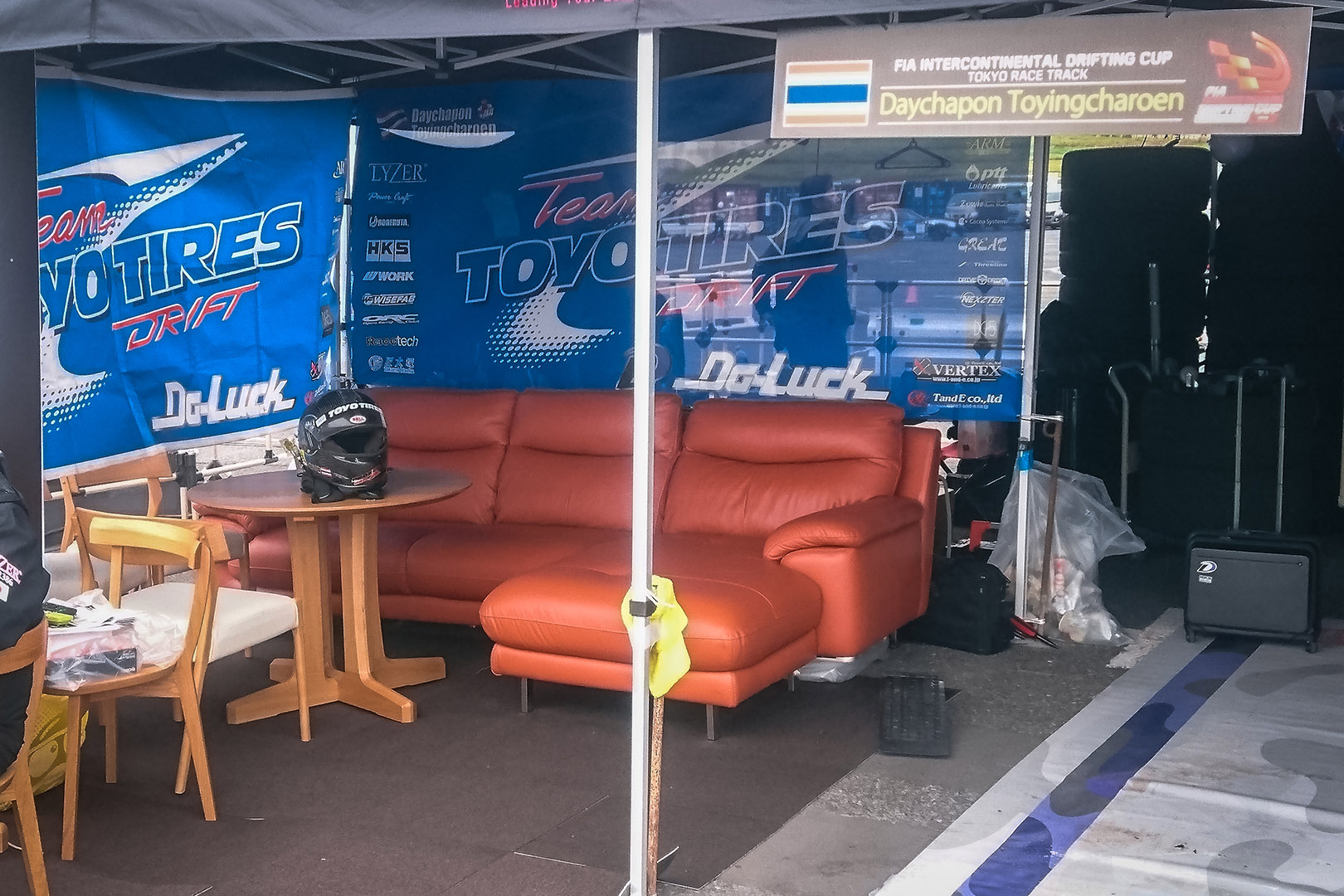 Second place qualyfier looses against Chanatpon because a miss shift in his chase run.
The first battle of the top 8 was a Russian derby between Gocha and Arkasha. won by Gocha; with this battle we started to understand how Russian crowd is so passionate about this sport and super noisy, but they gave their best during next Gocha's battle vs Suenaga; when the judges gave one more time, they were so excited that started to clap their hand and beat their feet on the stands. Japanese fan were a little bit scared in the beginning, but after some minutes they started to enjoy it and try to do the same for Naoto (of course with bad results because they are more shy).
I really enjoyed that moment because I think crowd is very important for our sport.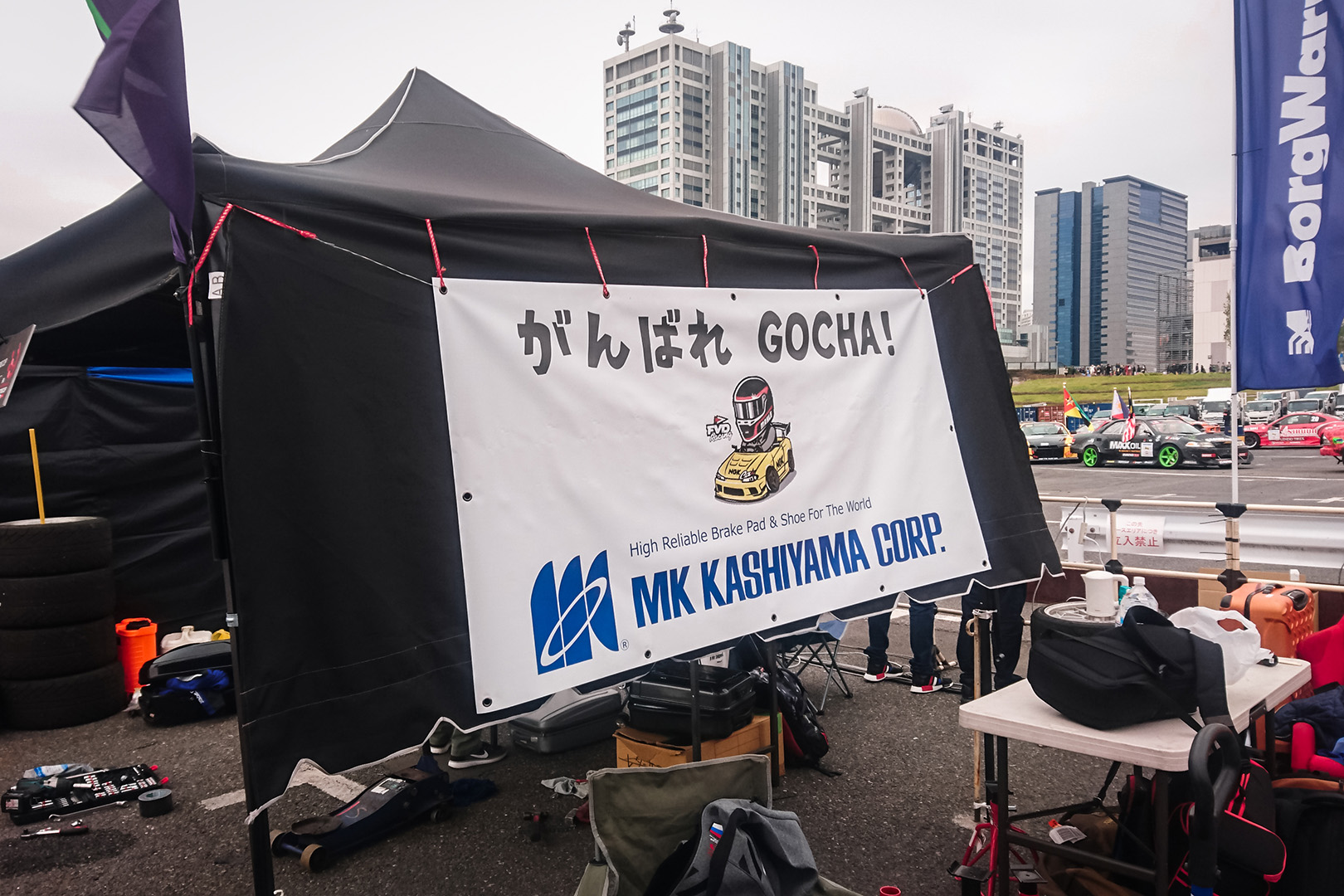 The second battle was Japan vs Japan with Suenaga vs Fujino. Suenaga took the win and faced Gocha in the semifinals.
The third one was Charles NG vs Chanatpon Kerdiam. They are not very famous drivers, but they both are vereery good.
Can't wait to see what they will do in the future
Last best 8 battle was between Kawabata and Meyer. Kawabata had engine issues so Meyer passed to semifinals.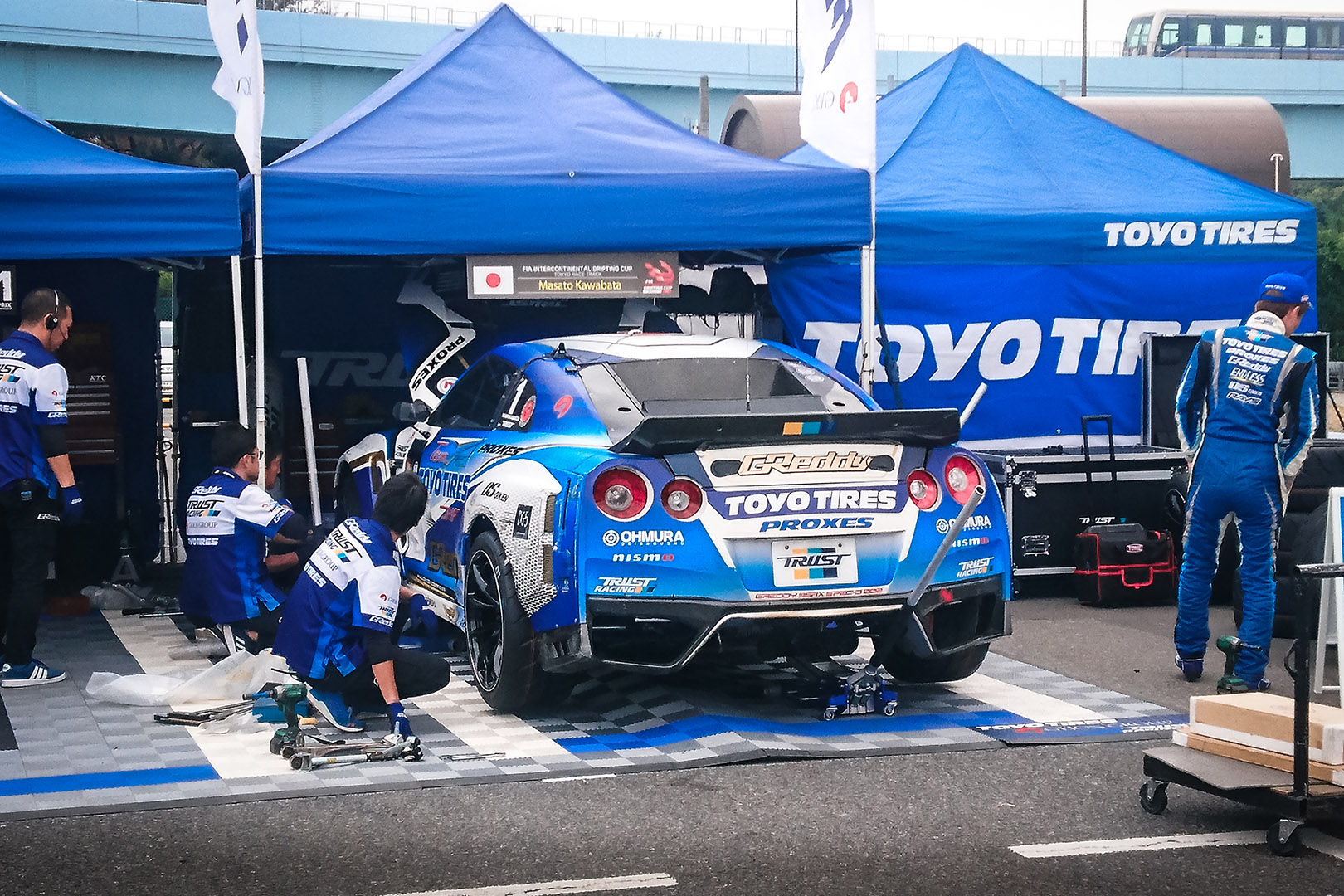 In semifinals, Gocha beat Suenaga and Meyer beated Chanatpon, who spun out during his chase run trying too keep up with Yves, which is very good in sleepery conditions since he comes from Switzerland and often trains on snow and wet conditions.

Meyer's great commitment and organisation could nothing against Gocha experience, who became second FIA Intercontinental Drifting champion.
bmw drift drifting FIA gtr IDC japan nissan odaiba silvia skyline The Marbles themarles.it