Formula D Ebisu 2018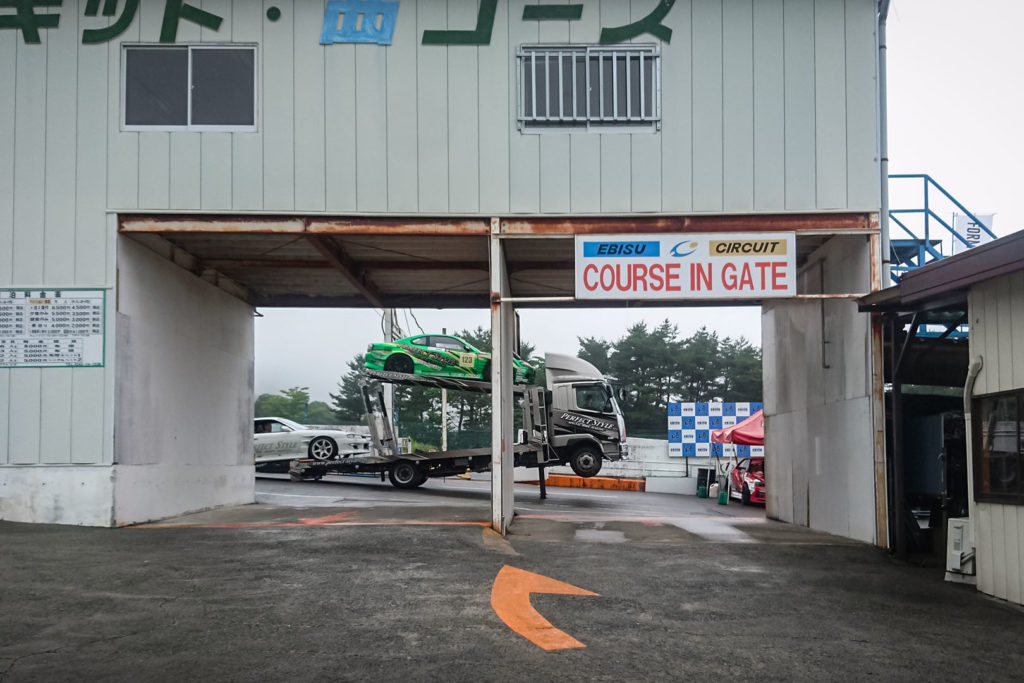 Last July I had the opportunity to go to Japan to do some testing with Daigo Saito's Fat Five Racing team. I decided to go some days before to see one Formula D Japan's round, which is a championship organized by the same organisation of Formula D USA and with the same criteria of judging, but it is located in Japan and not in the States.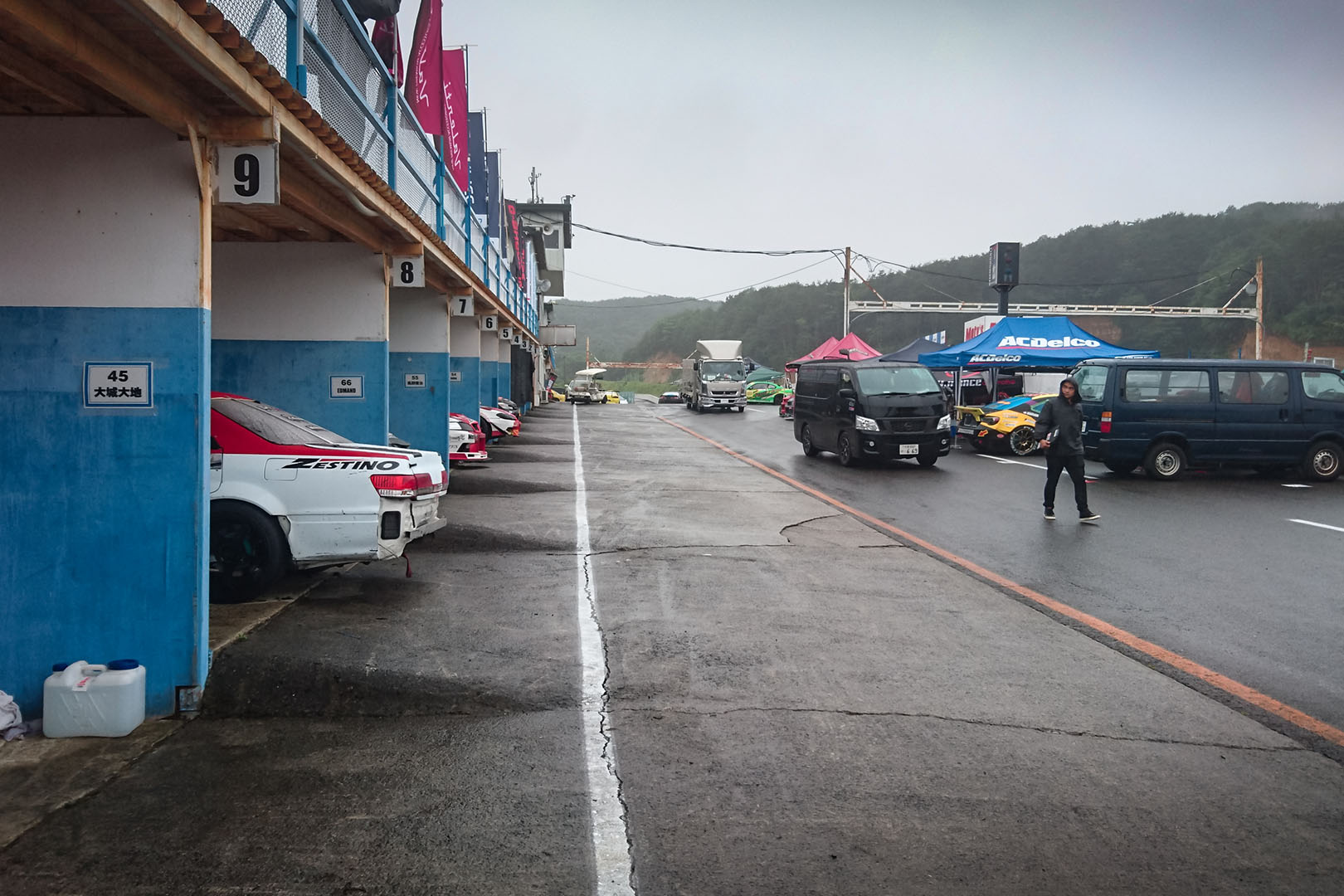 As a driver I'm not a huge fan of this style of drifting (I prefere Japanese style in which they use a computer scoring system called DOSS) but I think Formula D scoring system is the most popular now and also it is the most easy to understand from the crowd; I also like to see how drivers from all around the world interpret Japanese tracks.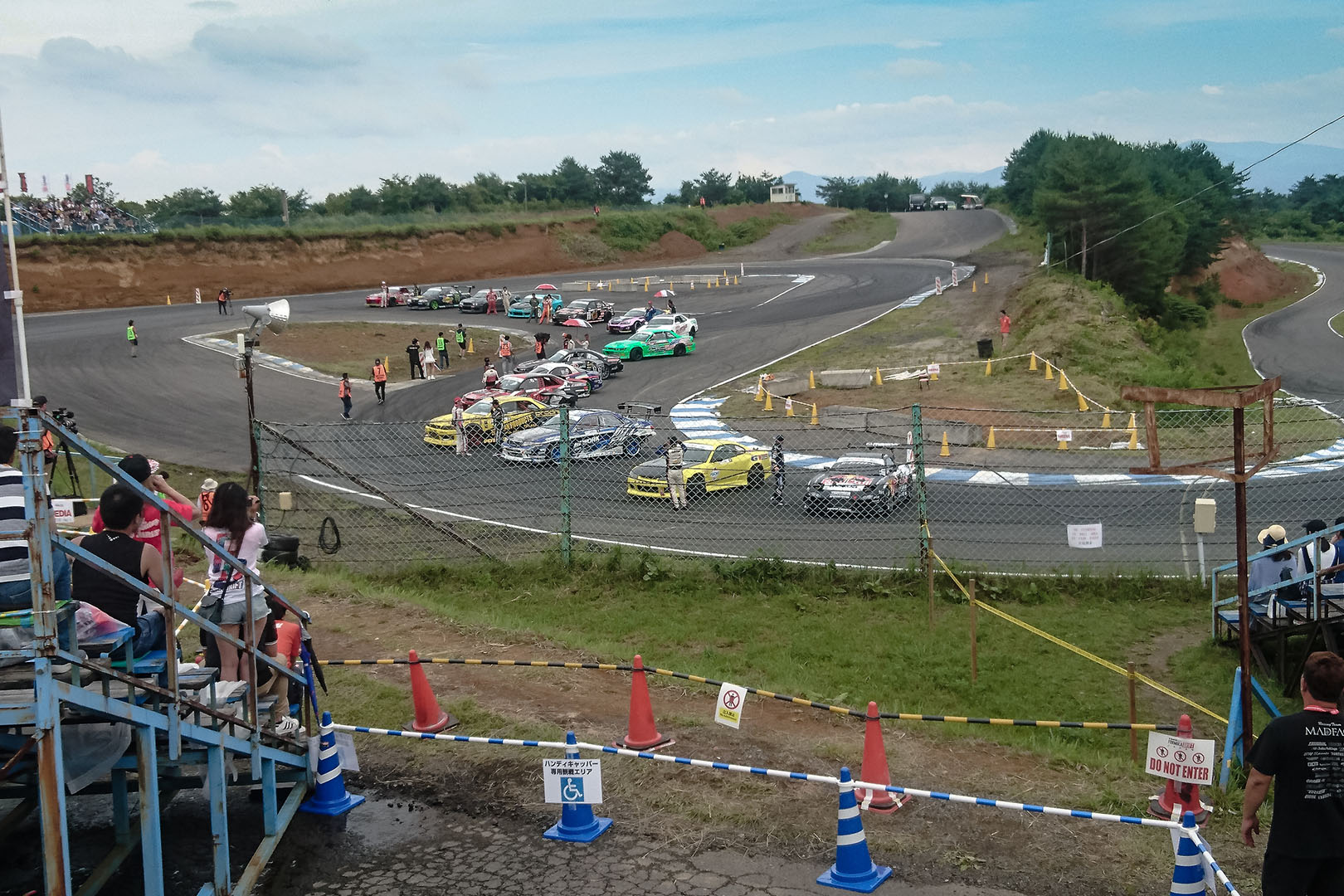 For example I went to see the Ebisu stop of the championship, which is held in Ebisu's Nishi course.I still don't understand why they use a short run up in one of the fastest and most spectacular tracks in the world.
The run-up started where usually the best drivers clutchkick in training days!!!
I have a footage that doesn't belong to the same day of Formula D, but is coming from another day when I was practicing with Daigo during a Drift Matsuri. During this festival there are drifters from all over the world and it's interesting to see different styles coming from different countries, but I will talk about this event in another article. For now just enjoy this CRAZY video and check the differences with Formula D……
In this round of the championship, drivers had a very hard work because the weather was terrible. Actually it was summer, but it was pretty cold, foggy and rainy too!!! So it was impossible to have a good setup because the track was half dry and half wet and the conditions change every time they went out for practice.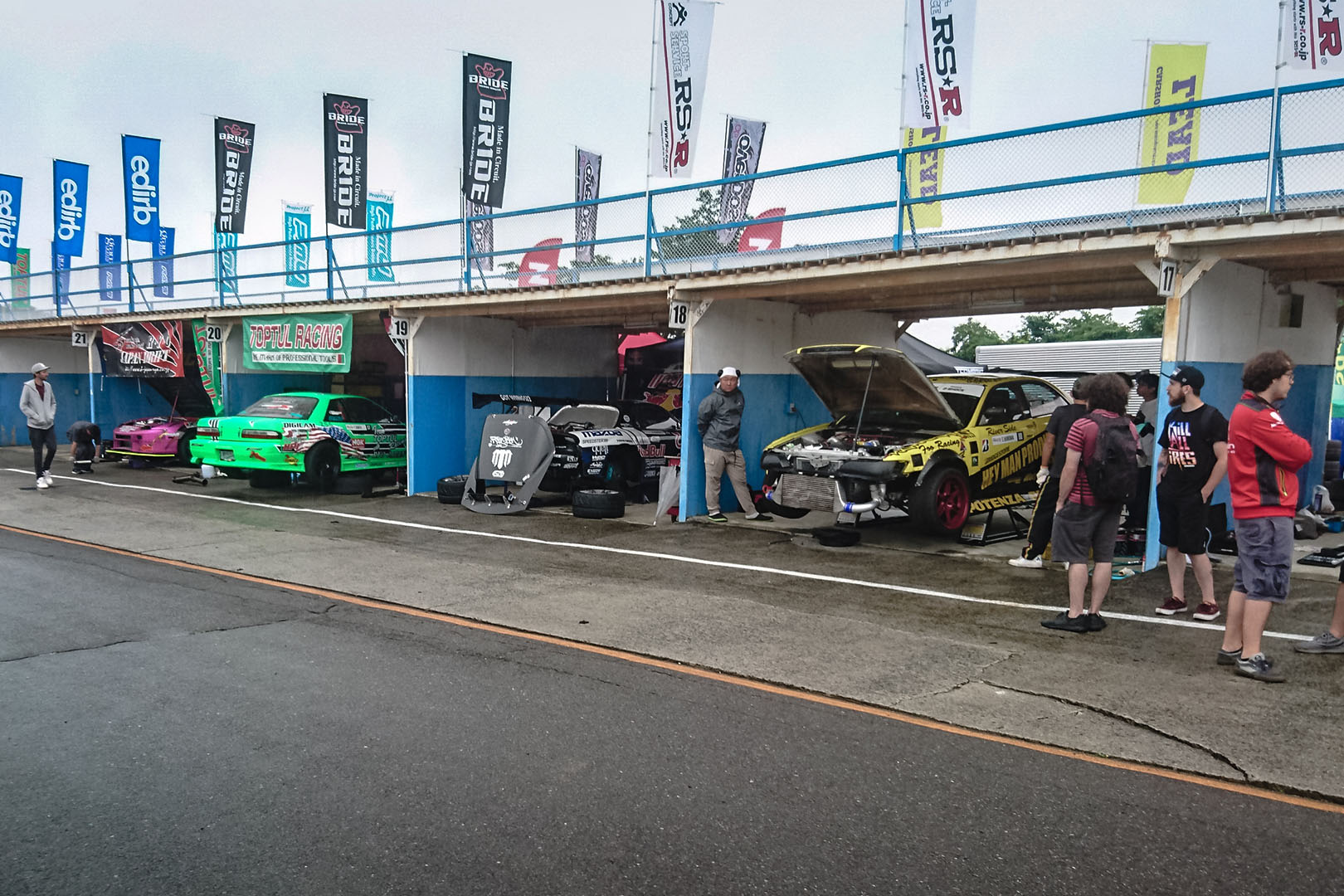 Mad Mike and his team TCP MAGIC were the best to adapt to these conditions and took the first place in qualys with a great flick in the first corner.
Hayato Miyoshi took second place with his Skyline R34, Wataru Masuyama took third with an S15 and local/non local Andrew Gray took 4th; for those of you who doesn't know him, he is a Scottish living in Japan and owner of Powervehicles which is a shop and a workshop inside Ebisu!! Daigo Saito had some issues because he was testing a new antilag system on his car. Fun fact is that among the drivers there are Shinji and Masayo Minowa, which are usband and wife!! Masayo is one of the best girls drifting in the world, and so she has the opportunity to challenge not only her usband, but drivers like Naoto Suenaga, Daigo Saito and Mad Mike.
I really don't like the way judges designed the track in the second outer clip. In a situation like this, right 180 corner followed by a left 180 corner, if you think just a little bit about grip and forget about drift, when you go out from the first right corner, you should stay as close as possible to have a faster entry speed and a better line for the following corner. And also I think there was a problem concerning angle, because with DOSS system (which is as a said before a computer used in D1GP which reads a lot of infos such as speed, angle and lateral G-force shifting) the track is divided in some sectors and every sector has a "task". You should never grow your angle before a change of direction, you should just keep it (so if you have enough speed you can keep a good angle, if you are too slow you are forced decrease it in order to keep a decent speed). With a line which forces you to go so far, and with rules which check your angle more than your speed, drivers are forced to use techniques like left food braking, which of course is good in some situations such as twin battles, but sometimes looks soooo slow and nonesense (you work so hard in your garage  to give great power and grip to the car and the you "brake" it and shift the weight on the front which results in a lost of grip).
Now….. of course drift is not about time but is about skills, but if you are a motorsport enthusiast, you are going to get bored after 2 or three runs, because your eyes of course wanna see cars sideways, smoke and all drifting stuff, but I think they also want to see speed. Motorsport is about going from point A to point B as fast as possible, and crowd goes wild when sees cars tearing down the track; with drifting it is even better because the car is going sideways!!!! But with this kind of lines everything becomes more slow and boring for outsiders' eyes.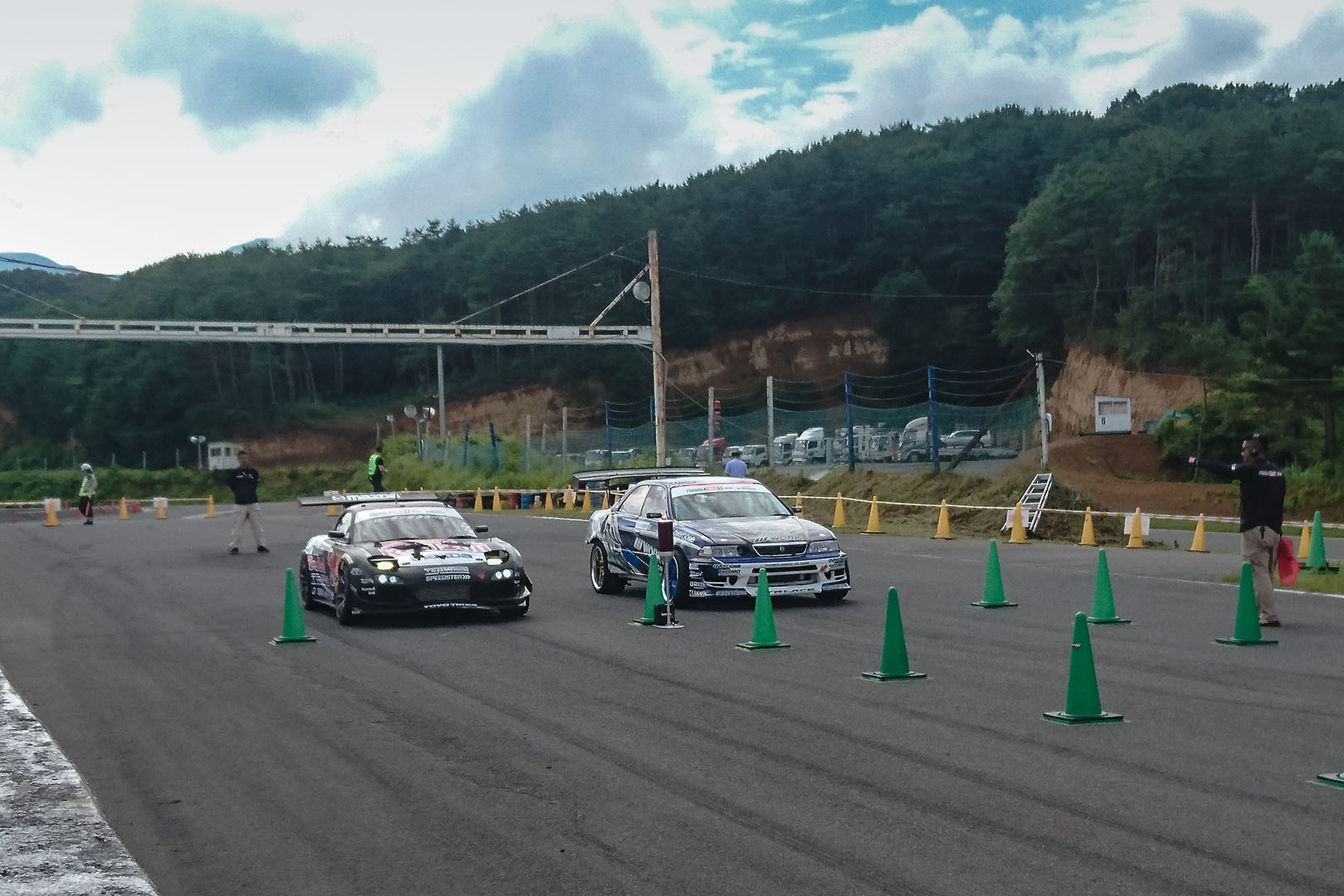 I saw an example of the left foot braking during best 8, when MM was chasing Yamashita, which was pretty slow in the inner clip. I think MM used left foot braking also when he was leading to reach the second outer clip with a good angle, so when he was chasing and yamashita almost stop in the inner clip, from outside i saw that MM had to brake very hard with his left foot. He made an amazing job and moved on to the semifinals. What I'm trying to explain is that if the layout was different MM would not use left foot braking, and in the chase run he would just slow down with the standard right foot braking/ side brake balancing technique which is more natural for drifting and does not shift all the weight in the front.
In the semifinals MM won against Imamaeda while the Australian Nic Wilson (which run in Andrew gray's Powerveichle team together with Niham) won against Miyoshi.
So the final was beetween a Ozzy and a Kiwi… and the Kiwi  won!!!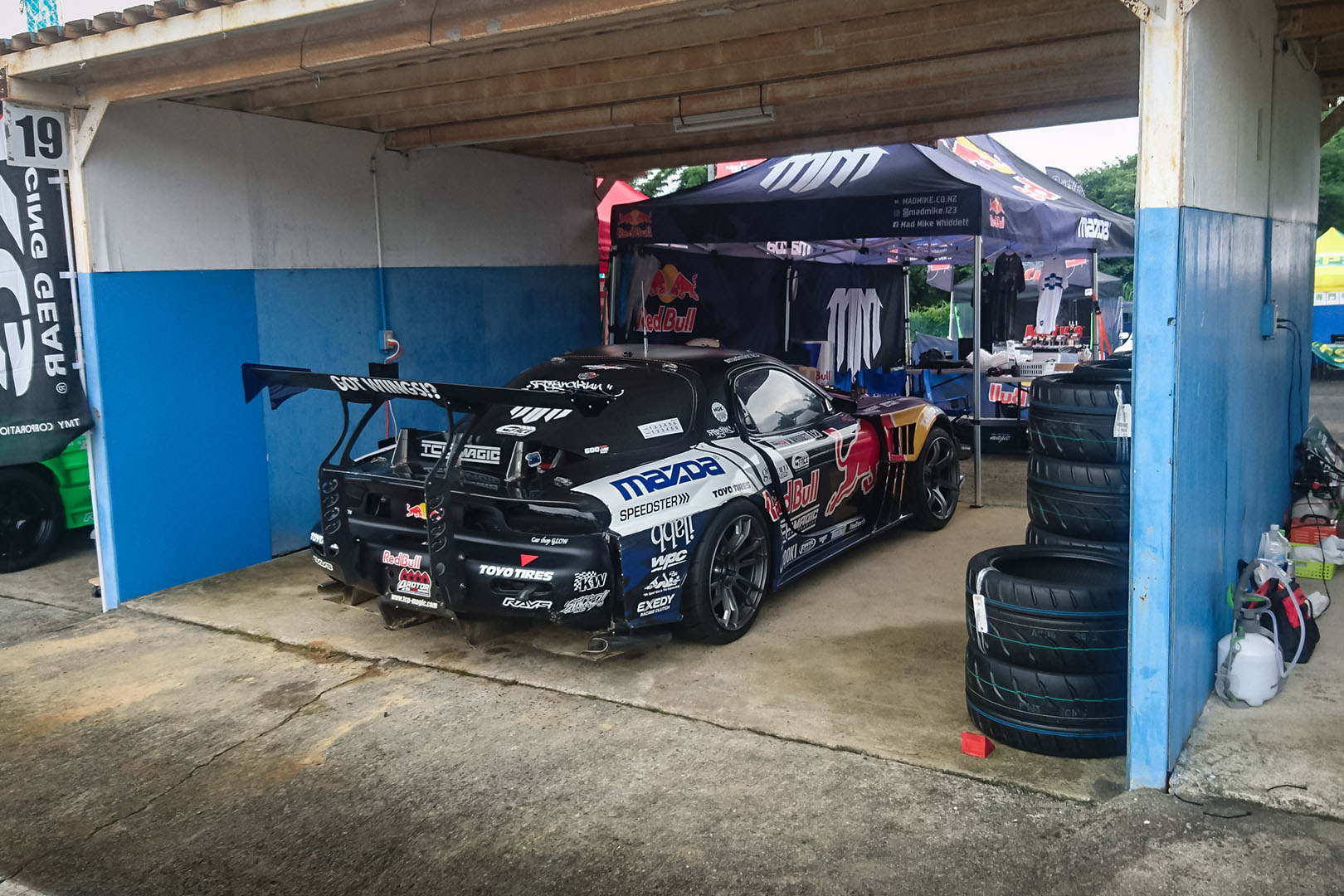 I'd like to spend some good words for MM because he's been so professional and on point all week end long; and also it was amazing to spot him on the pubblic's stand checking other points of view of his opponents. He always looks so passionate after his long experience in drifting, and he always spent some time to take pictures or chat a little bit with the fans, still being focused on the race. Great job!!!
daigo saito doss drift drifting ebisu formula d formula d japan japan mad mike nishi nishi course powersliding The Marbles themarbles